News Digest Item
Share of renewables record high in net public power supply in 2017
Fraunhofer ISE
In 2017, renewables represented a record of around 38.5 percent of public net power generation (33.8 percent in 2016), writes Bruno Burger of Fraunhofer ISE in an end-of-year assessment. In total, renewables contributed 15 percent more to Germany's public electricity supply in 2017 than in the previous year, according to the preliminary data. Germany's power export surplus was around 50 terawatt hours (TWh), equal to 2016 levels. The term 'public net generation' refers to electricity fed into the public power grid. It does not include the losses that occur within the power plants, and the self-generation of electricity in industry. The German government's targets are measured in gross power generation and consumption. Data on net electricity generation and total gross electricity generation differ significantly, which also results in significantly different shares of renewable energies.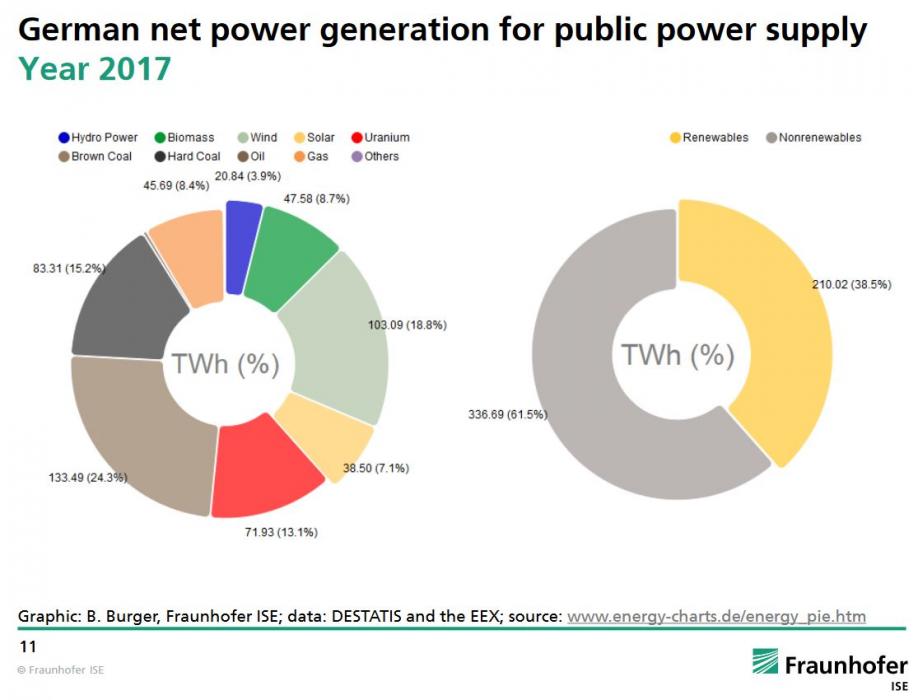 Find the assessment in English here.
Also read CLEW's factsheets on Germany's energy transition targets and the country's power mix in charts.