Germany's energy consumption and power mix in charts
Economic growth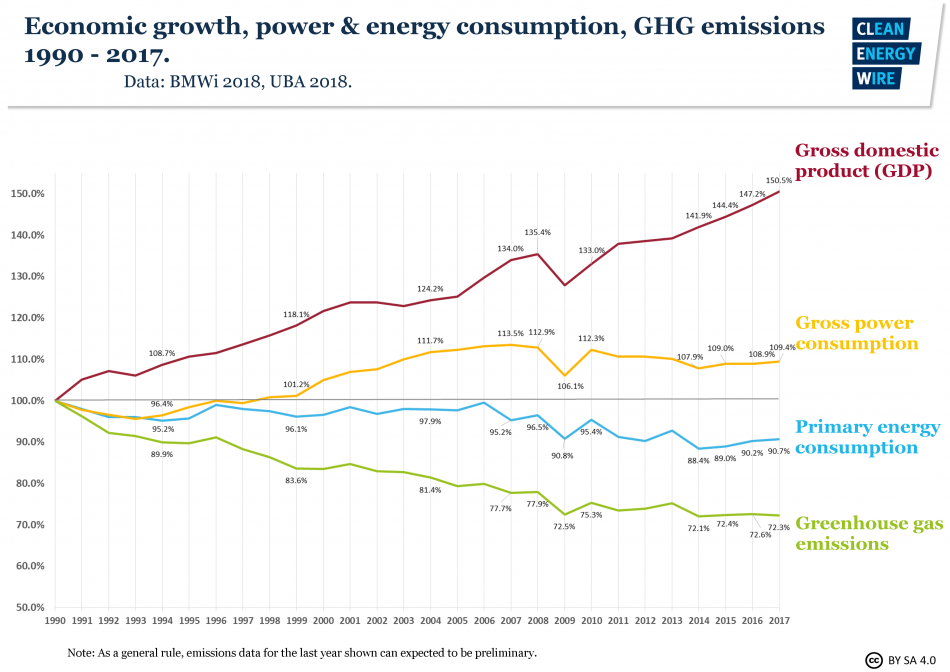 Link to source here, and here.
Power production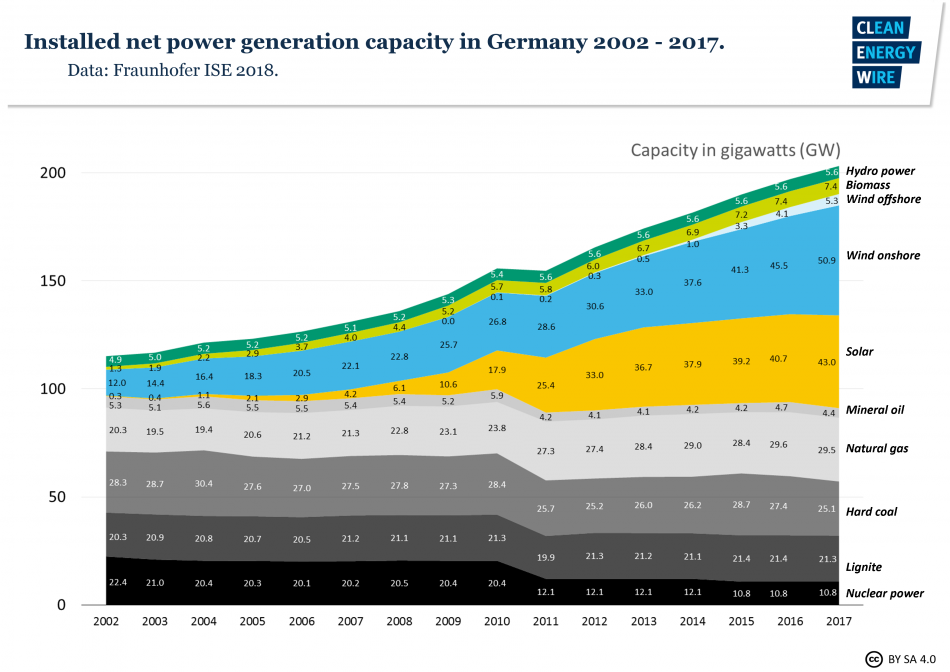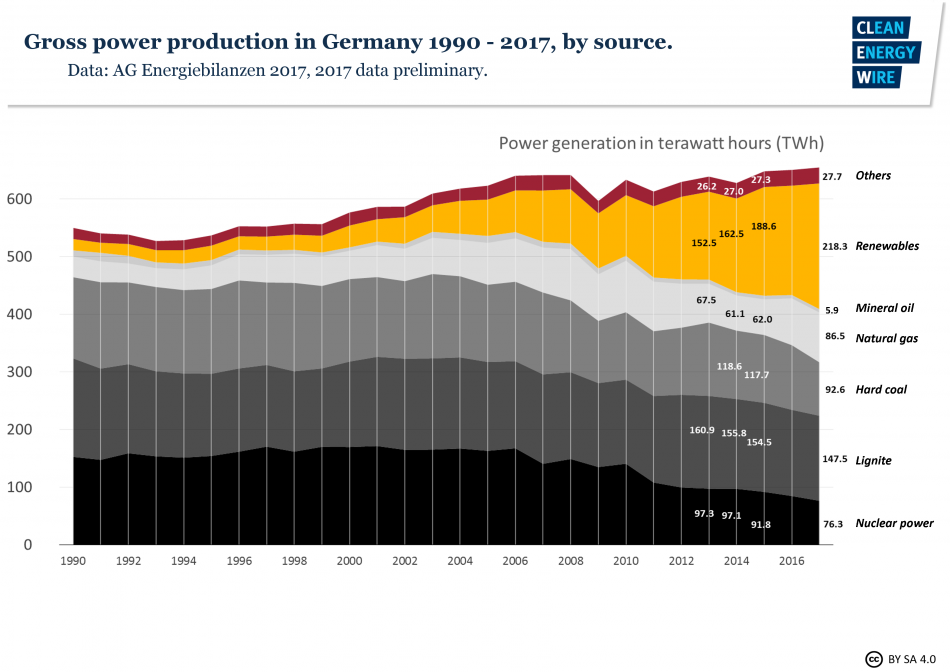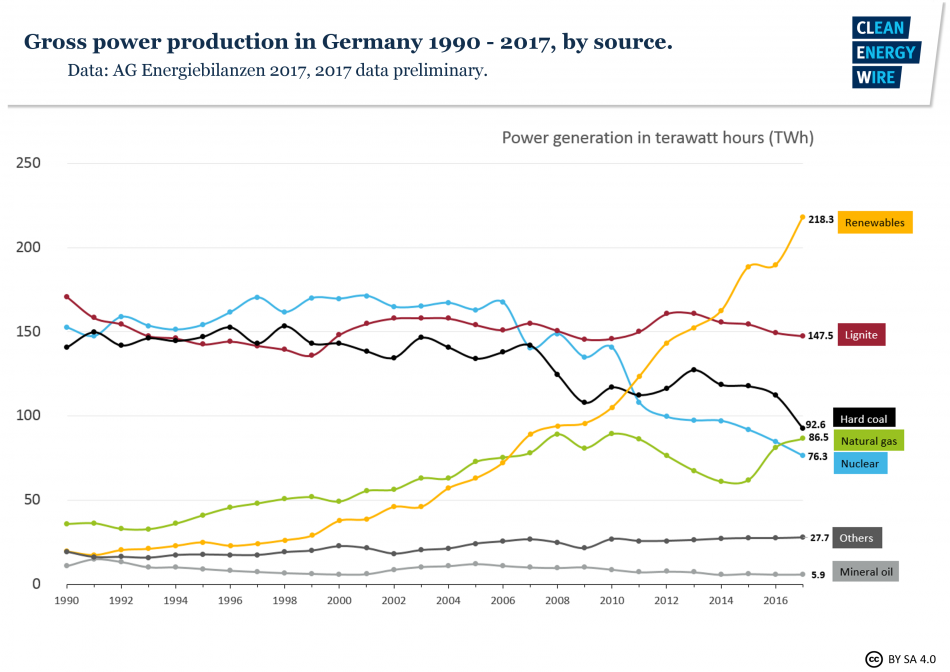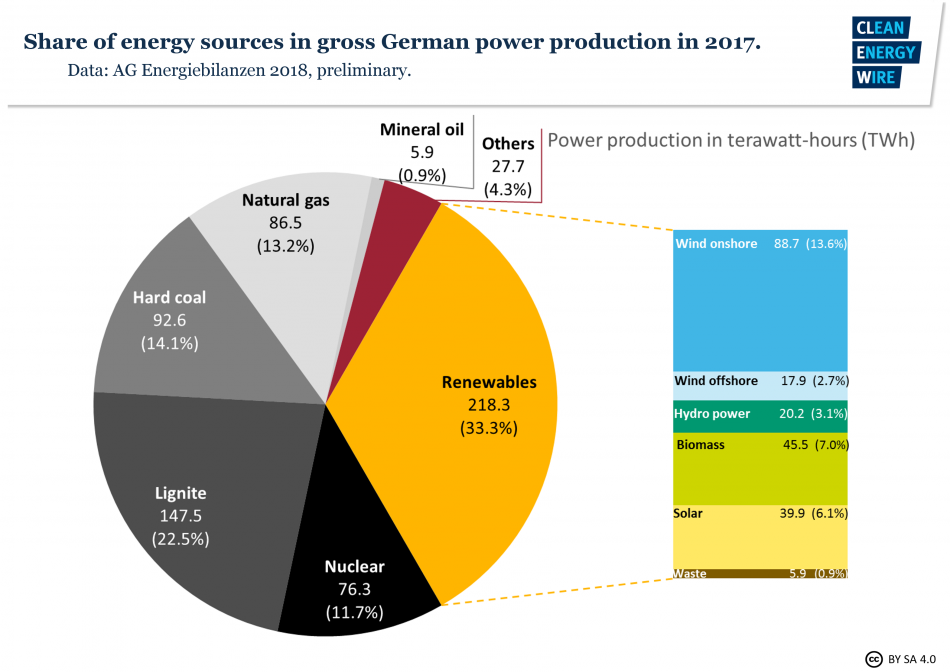 Power consumption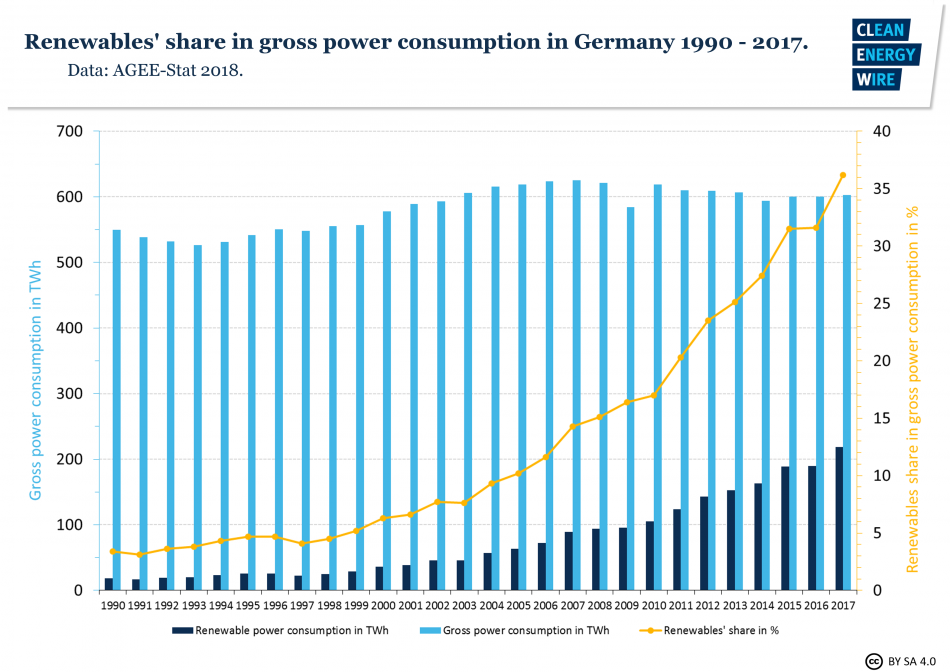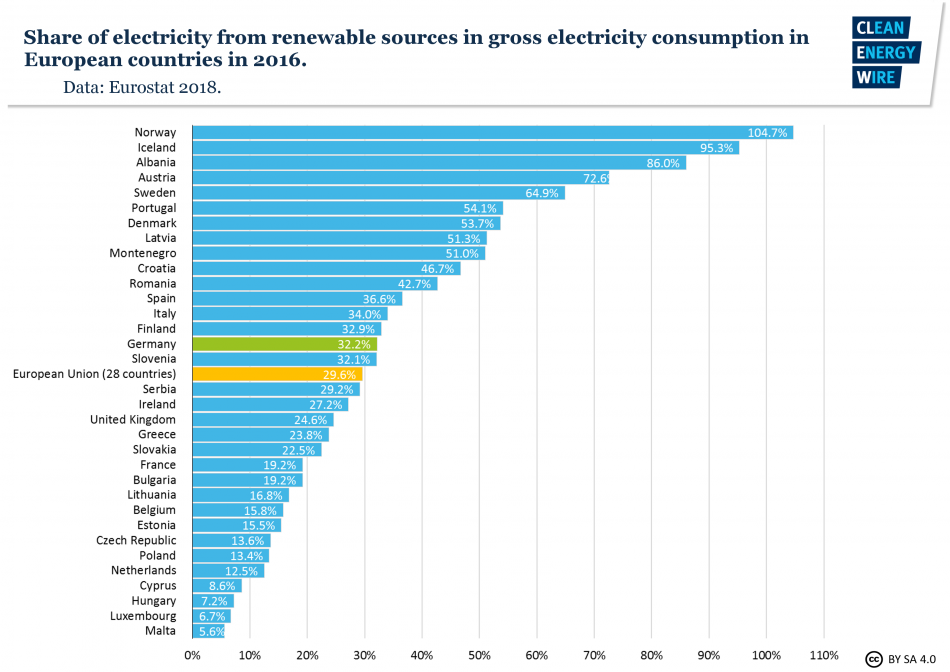 Germany's power export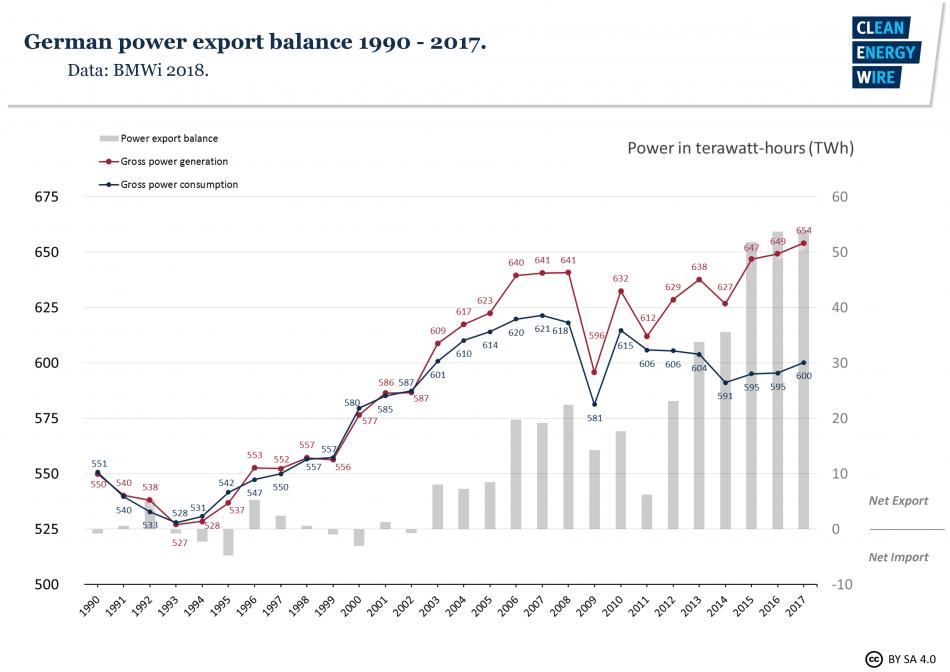 Link to source. Further data and graphs on Germany's power imports and exports are available at the Energy Charts of the Fraunhofer ISE research institute.
Primary energy consumption (and gross final energy consumption)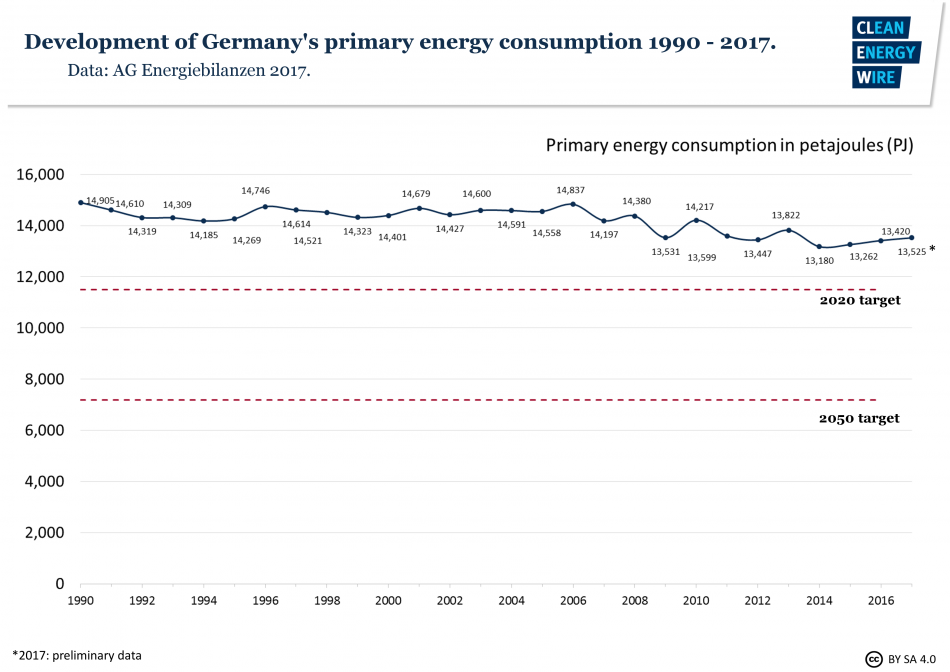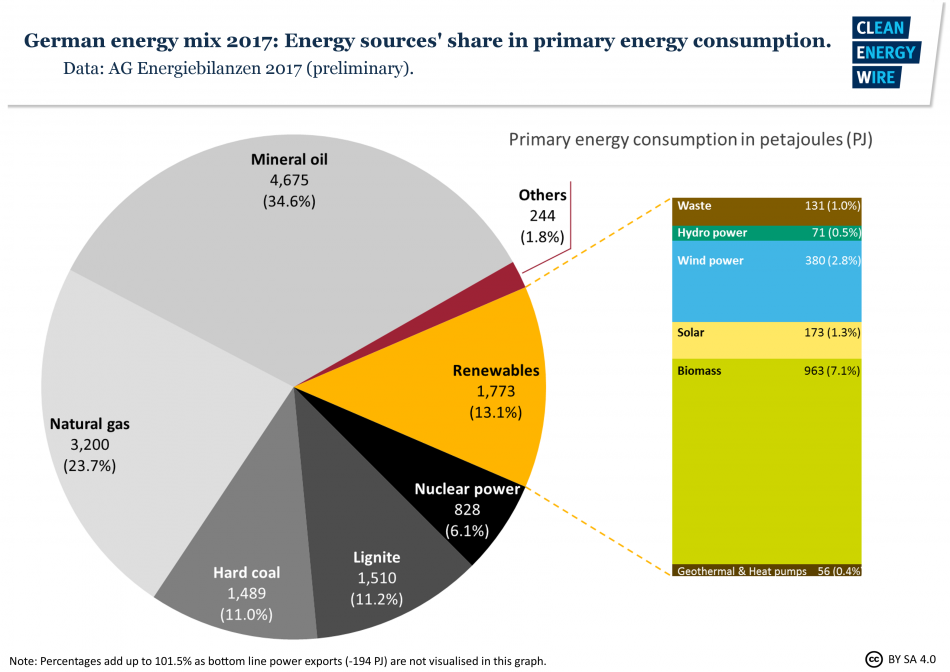 Link to source here.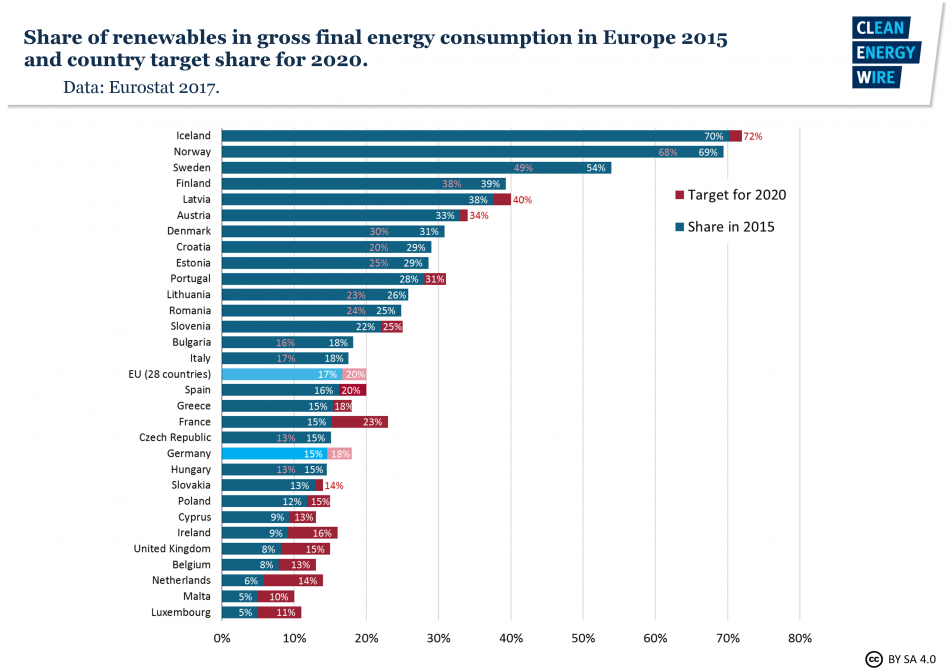 This Factsheet is part of the following Dossiers: