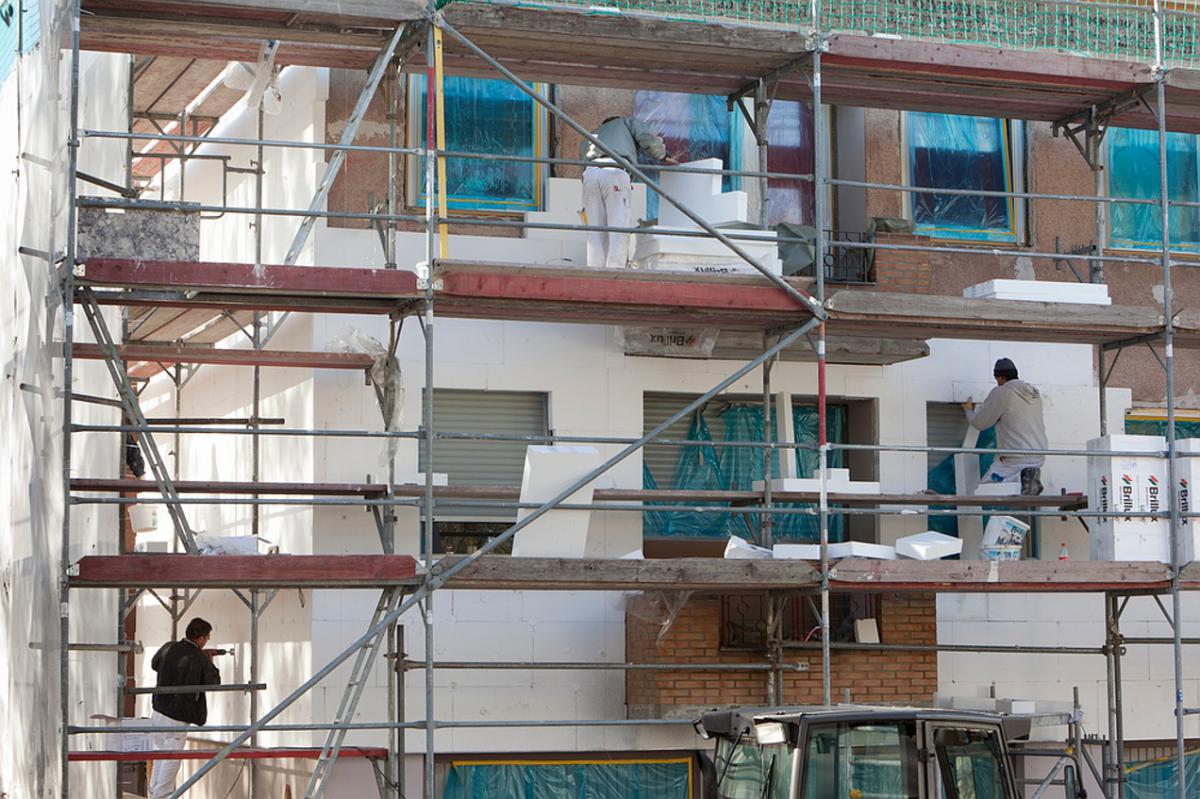 In the media: Auctions for all renewables; more money for insulation
Ministry for Economic Affairs and Energy (BMWi)
Government launches suggestions for new auction design for renewables
The Ministry for Economic Affairs and Energy (BMWi) has launched the consultation process for a reform of the Renewable Energy Act (EEG) by publishing suggestions for an auction design for renewable power projects. As of 2017, payments to renewable power sources are to be determined by a system of tenders only, replacing current feed-in tariffs paid to renewables producers. The auction system is being piloted on ground-mounted photovoltaics this year. The idea is to change the system for all other renewables in 2017, a ministry press release says.
The ministry's suggestions are based on three overall goals. These are to keep renewables expansion stable within a proposed growth corridor, to facilitate competition and reduce costs and to maintain diversity among investors – i.e. there should continue to be citizen-owned projects. The ministry further suggests differences in auctions for offshore wind power and photovoltaic arrays on houses.
The public consultation will run till 1 October, by January 2016 the ministry wants to present a proposal for a reformed EEG bill.
See the BMWi's suggestions for the auction design in German here.
See the study "Designing renewable energy tenders for Germany" in English here.
See a CLEW dossier on the last EEG reform here.
WirtschaftsWoche
"Calculations with too many unknowns"
Economics and Energy Minister Sigmar Gabriel has asked the auditing firm Warth & Klein Grant Thornton to perform a stress test on utility RWE and other nuclear power station operators to see if their provisions for decommissioning reactors and cleaning and storing the radioactive remains are sufficient, writes Angela Hennersdorf in the WirtschaftsWoche.They will check whether the company has correctly calculated the necessary provisions for the nuclear clean-up and determine the value of the assets covering the provisions. This means they will also have to check the finances of several German cities and municipal utilities, such as Munich and Bielefeld, who own parts of RWE's and E.ON's nuclear plants.
dpa / NTV
"German nuclear power plant electrifies Brazilians"
When Chancellor Angela Merkel visits Brazil in August she will promote the Energiewende, focusing on renewables rather than nuclear power, even as Germany helps Brazil build a nuclear power plant, Georg Ismar at the German news agency dpa reports. The nuclear power station Angra on the Brazilian Costa Verde is a copy of German pressurised water reactor Grafenrheinfeld, which has just been decommissioned, but it lacks some security features, Ismar writes. The country is still tied to Brazil's nuclear visions because of a 1975 bi-lateral treaty that envisaged building 8 nuclear reactors in Brazil with German support. The German Green party is petitioning the parliament in Berlin to discontinue that treaty. German financing for Angra has been cut, Ismar says.
Read the article in German here.
More support for building insulation
The Ministry for Economic Affairs and Energy (BMWi) will make changes to financial support for home owners who want to insulate their buildings. From 1 August the programme "energy efficient reconstruction" includes cheap credit from state-owned bank KfW and investment support of up to 60,000 euros for those who pay for housing insulation out of their own pockets. A major share of German homes were built before 1978 and refurbishing them will greatly improve energy efficiency, the ministry said.
Read the press release in German here.
Die Welt
"Millions of people are ripped off when buying a car"
Many cars use more petrol than claimed by the manufacturers, independent tests and a study by the International Council on Clean Transportation (ICCT) have shown, writes Matthias Kamann in Die Welt. This means the German transport sector emits more CO2 than previouly thought, and the state is losing tax income that is calculated from petrol consumption specified by car producers. The government knows about this problem, Kamann says because it is pushing hard for a new and more accurate measuring method, but at the same time it is praising the "increasing efficiency" of car engines. There is a consensus that the current measuring system is unrealistic, Kamann notes. Cars don't exceed 120 km/h during testing and lights and air conditioning are switched off. The Green party criticises that not only the consumer is being ripped off, but Germany is also endangering its climate targets if the government remains idle.
Read the article in German here.
Federal Network Agency
New list of power stations that want to close down
The Federal Network Agency has published an updated list of power stations officially slated for closure (both final shutdown and temporary mothballing) by operators. A capacity of 9169.1 megawatts has been notified for final closure as of 20 July 2015. The Network Agency will now check whether the notified power stations are of crucial importance to the stability of the grid before allowing them to be switched off.
Download the list of plant closure notifications in German here.