Berlin Clean Energy Wire Press Briefing: Poland ahead of COP24
We are inviting: Germany-based journalists
International preparations for this year's COP24 in Katowice take place at a time of heated discussions in Poland over the country's long-term industrial competitiveness, energy security and a reduction of fuel imports from neighbouring Russia, as well as a nation-wide debate over how to reduce toxic levels of air pollution. The CLEW media briefing will provide analytical insights into the developments in the Polish energy sector. And it will address the following questions:
Which sectors and stakeholders are driving Poland's transformation towards cleaner energies?
What is the Polish government's strategy to ensure it meets international climate protection obligations under the Paris Climate Agreement and the EU climate policy framework?
What are the socio-economic implications of climate policy in Poland? In a country that still has some 90,000 coal miners, is the idea of a "just transition" more than a catch phrase?
Confirmed speakers thus far:
Joanna Maćkowiak-Pandera, Head of Warsaw-based energy think tank Forum Energii: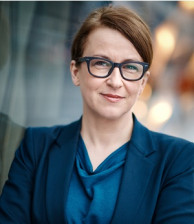 Till 2016 she was a senior associate in the Agora Energiewende - international think tank on energy. Earlier she was the director of the department for market development and a managing board member of the Danish Dong Energy. In 2007 – 2011 she was working in the Ministry of Environment. During the Polish EU presidency she was undersecretary of state at the Polish ministry of the environment. She led the team which executed the pilot sale of the Kyoto protocol's AAUs to the Spanish and Irish governments which gave more than 500 mln PLN for low-emissions investments. She contributed to the climate negotiations – especially the preparation of the UN COP14 climate summit in Poznań, Poland. Author and co-author of number of energy focused publications and strategies. Holder of a number of scholarship programs for research and support of young professionals.
Justyna Piszczatowska, Warsaw-based energy and business journalist at Dziennik Gazeta Prawna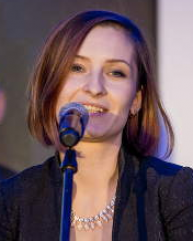 Justyna Piszczatowska is an economic journalist specializing in the energy sector. Currently she is a journalist at Dziennik Gazeta Prawna daily. Previously editor and co-owner of the leading energy portal WysokieNapiecie.pl. She received the Grand Prix award for best energy journalism in Poland in June 2017 and a distinction for the best publication on the gas market in May 2018.
Sebastian Becker, Berlin-based journalist at business magazine OstContact.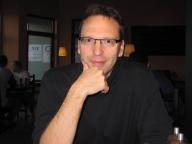 Sebastian Becker is writing for German business magazin OstContact which is focussed on Eastern European markets. From 2004 to 2017, Sebastian Becker was working as a business journalist in Warsaw, publishing and commenting for several media in Germany and Poland, for example EID Energie Informationsdienst, financial paper Boersen-Zeitung and Polish TV-Station Polsat News. 
Energy analyst Joanna Maćkowiak-Pandera will provide an introduction into where Poland stands on its energy and climate policy. Subsequently, Justyna Piszczatowska and Sebastian Becker will give an assessment of Polish energy and climate policy from their perspective as journalistic observers in Poland and Germany. 
Journalists will have plenty of opportunity for questions. The media briefing will be followed by lunch.
 You should join the briefing if you...
are a Germany-based journalist with a professional background in climate and energy policy
are starting to prepare your coverage of the COP24 in Katowice and are looking for an overview of the main topics and debates around the energy transition in Poland
What languages will be spoken?
The media briefing will be held in English.
How do I register?
Please feel free to register optionally through the red 'Sign Up' button at the top of this page.
Questions?
Don't hesitate to get in contact with Eva Freundorfer (eva.freundorfer@cleanenergywire.org) with any questions you may have about the event.