Campaign quotes: Greens and Free Democrats on Energiewende issues
On Germany's climate ambitions:
Christian Lindner, top candidate of the Free Democrats (FDP): "The dreadful permanent subsidies for renewable energies have to be stopped immediately," according to Lindner. Spending billions on mothballed lignite power stations was "ludicrous" - these plants would better be kept in the power market where they could earn money, rather than be paid for shutting down, Linder wrote in a guest commentary. Germany's highly ambitious CO2 reduction targets should be cut down to European standards, in order to safeguard economic assets and grid stability. (24 July 2015)
Lindner called Germany's climate targets unrealistic, stressing that lignite would still be necessary in 2030. (23 June 2017)
"We [the FDP] do not at all question the German climate targets […], but I think the paths we chose to organise the energy transition are wrong." (18 September 2017)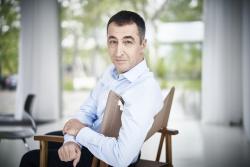 Cem Özdemir, one of the Green Party's two top candidates, stressed at utility association BDEW's annual conference his party's resolve to exit coal-fired power generation by 2030 and to switch off the 20 dirtiest coal plants during the 2017-2021 legislative period. (23 June 2017)
On the future of automobiles in Germany and the idea of banning internal combustion engine cars:
Lindner: "A quick and general ban of petrol and diesel cars is economically damaging, ecologically questionable and practically impossible," Lindner wrote in Die Welt in 2016.
"I am not convinced by the focus on electromobility, I support a technology-neutral approach." (21 July 2017)
"We mustn't allow the car sector to turn into the steel sector of the next decade. We need to shape conditions for technical innovations such as automated driving, and we need the infrastructure for electric mobility, so that these models can leave their niche and enter the market." But a general ban or end-date for petrol and diesel cars would not make sense, because nobody could foresee if electric cars really were the single sensible answer, according to Lindner. (01 August 2017)
Özdemir: "The Greens will not enter a coalition that doesn't initiate the end of the fossil combustion engine era and sets the stage for emission-free transport." (28 August 2017)
"With this demand, we will head into coalition talks. In the end, there must be a fixed end date", said Özdemir. The German car industry faces serious planning and scheduling problems because of the federal government's zigzag course on the future of mobility, said Özdemir. "I don't want German cars to become a niche product, while the cars of the future are being built in China or the US. That will only work if the government provides clear guidelines." (18 August 2017)
Lindner: The FDP plans to focus on the European Emissions Trading System (ETS) as the tool to reduce carbon emissions. A market-based approach was more promising, while a full exit from fossil fuels or an end to combustion engines for cars, would not be feasible by 2030, he said.
Lindner said the ETS should be the market-based instrument of choice to cut carbon emissions, and that national targets for emissions reductions were unhelpful. Germany should also focus on energy efficiency and "low hanging" fruit to help cut emissions, especially in the heating sector. (23 June 2017)
The Green party states in its party programme for the 2017 election that they want to increase the price for carbon emissions by deleting excess ETS allowances and strive to make emission reduction targets binding across the EU. Özdemir writes together with Green party colleague Oliver Krischer: "20 years after their introduction it's time to live up to their sweeping success by abolishing the power tax and instead introduce a minimum price for climate-damaging CO2"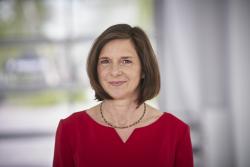 Katrin Göring-Eckardt, second top candidate of the Green Party: "We'll take up the fight against climate protection adversaries." The party co-leader said US President Donald Trump's decision to pull out of the Paris Climate Agreement amounted to "picking a fight against the earth. We're up to that challenge!" (19 June 2017)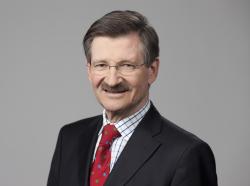 Hermann Otto Solms, in charge of FDP energy policy (FDP): "The withdrawal by the second largest CO₂ emitter USA is a heavy setback for the Paris Agreement, which can hardly be compensated. One can hardly outdo the naivety and lack of reality if environment minister Barbara Hendricks or Green Member of the EU Parliament Rebecca Harms demand that Europeans should compensate for missing US emission reductions. Even if Germany were to be fully CO₂ emission-free in the future, it would hardly be felt on a global scale. We can only succeed in reducing global greenhouse gas emissions if everyone participates – especially China and the US.