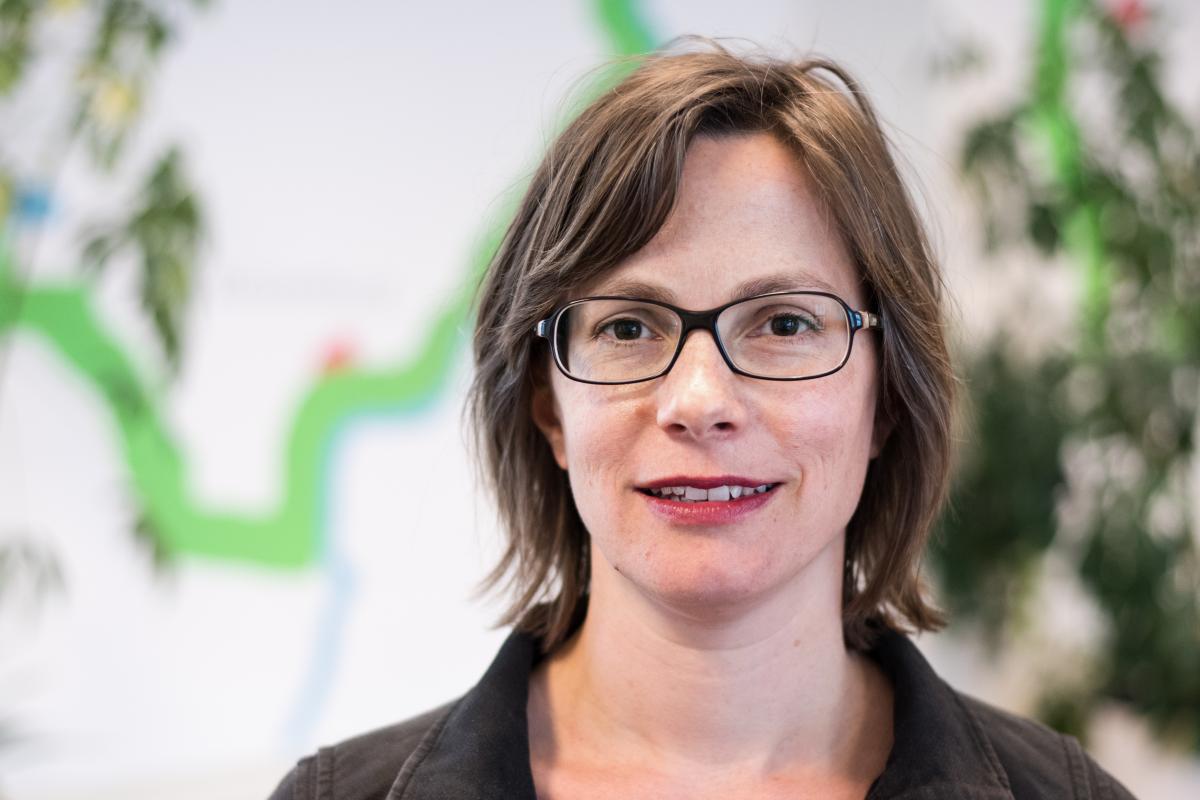 COP23 – 'Outgoing government could well act more boldly in Bonn'
CLEW: How are German NGOs planning on using the momentum of having a COP in Bonn, not far from the country's largest active coal mine?
Ann-Kathrin Schneider: We will make use of the situation by showing the coal mining landscape to the international observers. Friends of the Earth activists, who have fought brown coal mining in North-Rhine Westphalia for years, will talk to international decision makers, and we will literally take them to the mines and the power stations to show them the vast 'Moon landscape' created by 100 years of lignite mining.
So you plan to use the region around Bonn as a deterring example, and expose Germany for its coal mining operations?
Exactly. That's also why civil society groups will hold a weekend of protests in Bonn, particularly against coal and for climate action, before the COP sessions start on 6 November. We want to influence the whole discourse by showing concrete examples, because the problem of climate summits is that while they debate abstract rules and details, it remains hard to grasp the real issue. We want to use the conference to highlight our very clear demand: we need a coal exit, and it must be legally binding. The German government, as a technical host to the climate summit, has a responsibility to clean up its own power sector, and when Chancellor Angela Merkel speaks at the COP, she will have to mention this responsibility and announce what Germany will contribute to the fight against global warming.
Germany is falling behind on its emission reduction targets, mainly because it continues to rely on coal. How do you think this influences the government's negotiating position at the COP?
I think it will become a matter of credibility if Germany doesn't tackle its coal issue head on. It cannot be the country of the energy transition on the one hand, and not reduce its emissions from coal burning on the other. And I think it will harm the government's negotiating position in international talks if the world learns that we haven't started a coal exit at home.
What signal does it send that Angela Merkel will address the climate conference?
It's a good signal that she will speak there, she will raise the profile of the conference by doing so. I think that's a good thing. The federal environment ministry will lead the negotiations, but Merkel can use this forum to showcase German or bilateral initiatives. And, again, we expect the chancellor to spell out the steps Germany will take next to start a coal phase-out.
While the COP will meet in Bonn, political parties in Berlin will continue their talks about the next government coalition. Do you think they all consider it a good idea for Merkel to speak at the climate summit?
I think that some of the Free Democrat and CDU negotiators, who in recent days have made negative remarks on coal and climate-related issues, would rather see her stay in Berlin. People from her own CDU party might try to brief her so that she doesn't make any promises at the COP about Germany reaching its climate targets. But I think there are also other voices present in her party, and she herself might have other interests and may use the COP to advance the coalition talks on climate.
What will be the role of outgoing Environment Minister Barbara Hendricks, who has been an outspoken proponent of climate action during her tenure? Can she somehow put pressure on the next government to remain ambitious in this area?
Yes, that's something she can do, and I also believe that she has a bit more freedom now that she's not going to be part of the next government. It will be her last climate summit as a minister, and she could therefore be a bit more courageous and bold. One of the tasks in Bonn will be to shape the rules for the Paris Agreement 'ambition mechanism'. Next year we will see whether the European Union will also set more ambitious climate targets for itself by 2020. This is an area where Hendricks might push for more determined climate action within the EU, and give the next German government some homework to do.