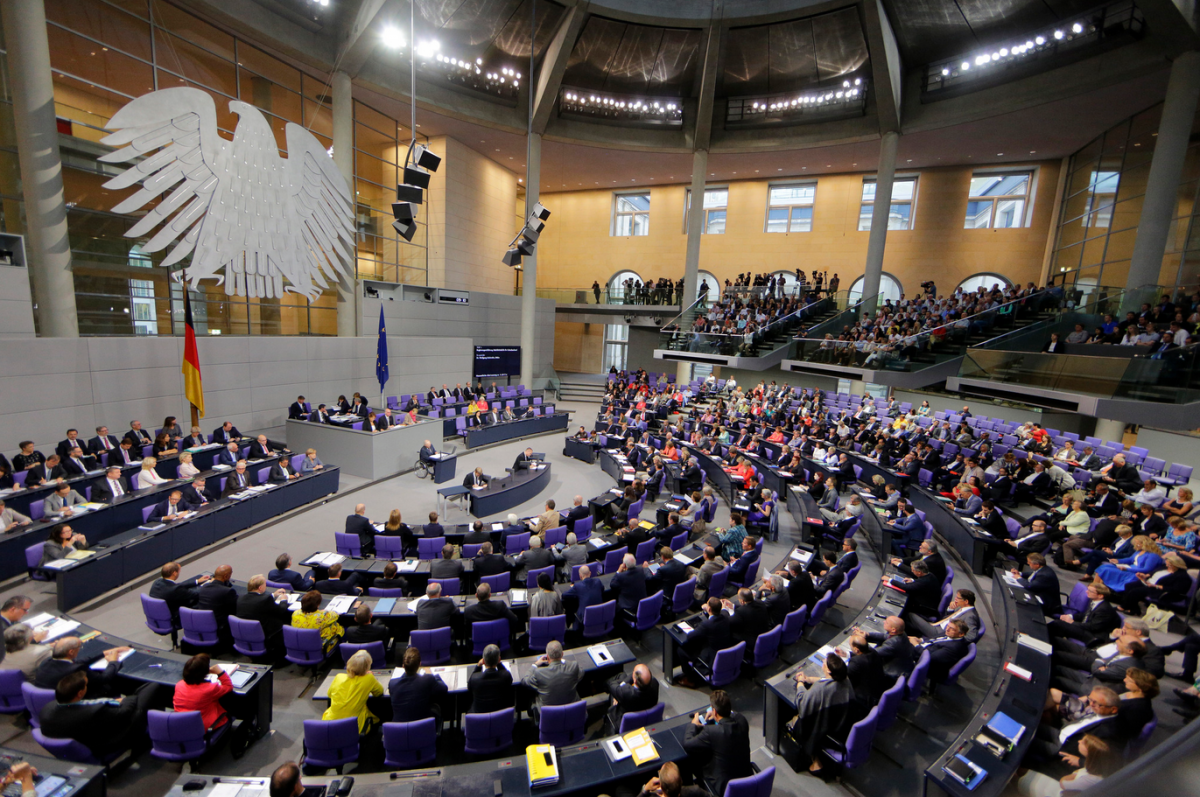 German parties fiercely debate IPCC's 1.5°C report in parliament
The parties in Germany's federal parliament have clashed over the implications of the UN's latest IPCC report on global warming. In a special session called for by the Green Party, members of parliament exchanged views on the report published on 8 October, which states that much greater international efforts are needed to keep global warming at 1.5 degrees Celsius, as envisaged in the Paris Climate Agreement.
The Green Party's Oliver Krischer opened the debate by blaming the incumbent government under Chancellor Angela Merkel for talking a lot about climate action but delivering very little. "For ten years, we've had nothing but lip services and soap-box oratories," Krischer said.
The German government has faced harsh criticism over the past weeks for failing to solve key environmental issues, such as the diesel emissions scandal and resulting air pollution in several cities, and stepping on the brakes regarding key European climate policy, especially in the transport sector.
Krischer said the mass-protests at the Hambach Forest showed citizens' dissatisfaction with current policies. Over the weekend, tens of thousands of people demonstrated against the expansion of a coal mine by energy company RWE and the energy policy of the regional branch of Merkel's conservative CDU party. "Three quarters of the people in Germany want a quick coal exit," Krischer said, adding that a "fossil cartel" in regional and federal parliaments was working against this "majority will."
Krischer's fellow Green Party member Lisa Badum added that Hambach would be "a tipping point" in German society with a lasting effect. She added that "fighting climate change and rightwing populism are the two great challenges of our time."
Conservatives say Greens happy to be in opposition, have no constructive solutions
MPs of Merkel's conservative CDU and its Bavarian sister party CSU countered the Greens were comfortable in opposition and failed to make constructive proposals. "The Greens should not pretend that Germany alone can save the global climate and that we're doing nothing to address climate change," said the environment spokeswoman of the CDU parliamentary group, Marie-Luise Dött.
She insisted that the German government did not fail on climate and that the Greens would "not care about" the economy, costs and jobs when advocating more ambitious emissions reduction. "That's the difference between a single-topic ecology party and a party for everyone in society," Dött argued, adding that the Green's support of "illegal" anti-coal activism in the Hambach Forest was "inacceptable."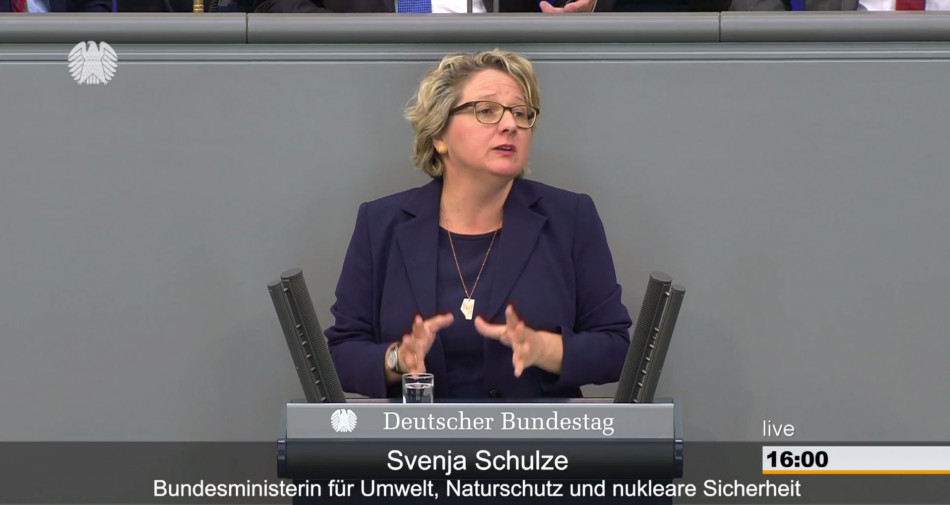 The Bavarian CSU's climate policy spokeswoman, Anja Weißgerber, said the IPCC report also made clear that "we can still meet the goal" and that German inaction was "a fairytale." She said the Greens should engage in "constructive debate" and not revel in criticism. The Climate Action Plan 2050 and other policies initiated by the government were clear indicators that Germany is on track to meet its climate obligations, Weißgerber insisted.
Polls indicate significant gains for the Green Party in the important upcoming regional elections in the federal states Bavaria on 14 October and Hesse on 28 October, while the Conservatives have lost ground over the past months. [Read CLEW's full preview of the elections in Bavaria here.]
Environment minister Schulze says Climate Protection Act will deliver changes needed
German environment minister Svenja Schulze of the CDU/CSU's social-democratic coalition partner SPD said the IPCC report's central message was not that things are going as planned, but rather "yet another warning" that "we're running out of time." Schulze said even if global warming could be limited to 1.5 degrees Celsius, there would be large-scale damage in Germany and elsewhere.
Schulze said she would "do all I can" to make sure Germany ends the use of coal, oil and gas as quickly as possible as "every tonne CO2 saved counts." The minister said Germany's Climate Protection Act, which she promised would be introduced in 2019, would lay the basis for "binding targets" that cover all sectors of the economy. She added that climate action was no obstacle to economic growth, but rather an economic opportunity.
Schulze's party colleague Klaus Mindrup noted that Germany faced up to 60 billion euros in EU fines if it fails to deliver its emissions reduction contributions. "This money could be spent much better elsewhere," he said, adding that Germany's system of fees and levies had to be changed to cut CO2 emissions. Also, Germany had to ramp up the digitalisation of its energy system, build much more storage capacity and continue renewables expansion vigorously.
Lukas Köhler of the pro-business FDP said the IPCC report made clear that mankind faces a "historically unprecedented crisis" that required innovative solutions. "Emissions limits so far did not achieve what they should," he said, arguing that more ambitious goals would therefore be an "absurd" solution.
Speaking for the right-wing AfD, which says that climate change is a "hoax" that Germany should not address at all, MP Karsten Hilse said climate action had become tantamount to a "religion" for other parties. "The renewables surcharge is its indulgence," Hilse said, adding that a coal exit and other energy transition projects would "betray" coal workers and "annihilate" Germany's industrial competitiveness. Expanding renewables would destroy Germany's natural environment and irritate people in other countries, he added.
Lorenz Gösta-Beutin of the Left Party, on the other hand, thanked people protesting against coal in the Hambach Forest and elsewhere. "The coming decade is the most important in human history," he said, arguing that the IPCC report showed "we're headed for a catastrophe" if no radical changes are made. The Left Party MP stressed that Pope Francis backs ambitious climate action as well, "if this of any interest to my Christian conservative colleagues in here."