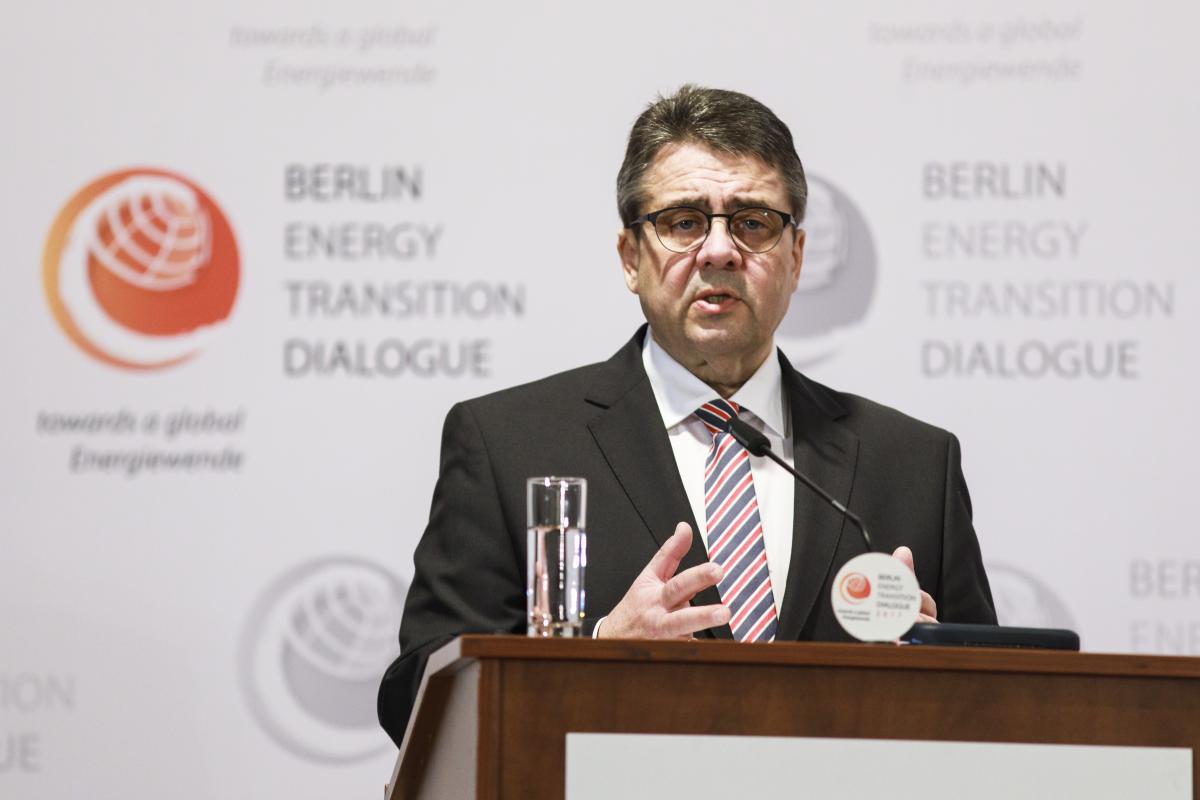 Germany keeps pushing for G20 climate focus
"We want to use our G20 presidency this year to find a common position for all G20 countries to contribute to the long-term decarbonisation of the energy sector," foreign minister Sigmar Gabriel told more than 1,000 high-ranking guests from about 90 countries, including ministers from G20 nations China and Argentina, at the opening of the third Berlin Energy Transition Dialogue.
IEA director Birol said the G20 was very important for the entire energy world, because the Group of 20 account for 80 percent of global energy use and more than 80 percent of emissions.
"We're fortunate that Germany presides G20 at this important juncture of energy provision," Birol said. "I can tell you these achievements are a big source of inspiration for many countries around the world," he said, adding that other countries could not "copy and paste" German policies.
Nur Bekri, Director at the National Energy Administration of China, said his country was determined to carry on its "energy transition path with Chinese characteristics." This was going to entail a high degree of governmental regulation, but would also gradually introduce more and more private investments and market principles.
China was also going to "reinforce cooperation and exchange" in climate protection in order to overcome universally arising "obstacles and difficulties," Bekri said.
Gabriel: Global energy transition in "full swing"
"We need the global energy transition not only for environment and climate protection," Gabriel said in his opening remarks. He added the dependence on scarce resources, the supply of energy, and the effects of climate change, were often a driver of conflicts between and within countries.
"We need the global energy transition, because it can make the world safer and fairer," Gabriel said. He called for removing fossil fuel subsidies and steering investments into the renewables sector.
The Energiewende has long since ceased to be a purely national project and the global energy transition is in full swing, Gabriel said.
Germany's renewed commitment to climate protection under the G20 umbrella comes only two days after the Group of Twenty's finance ministers dropped any mention of climate change the German government had planned for the final meeting communiqué.
Setback at home
New data revealed the Energiewende is making slow progress in its home country Germany. Due to colder weather and rising emissions in the transport sector, Germany's total greenhouse gas emissions rose by about 0.4 percent last year, according to preliminary calculations by the Federal Environment Agency (UBA). The agency said Germany emitted 906 million tonnes of CO2 in 2016, compared to 902 million tonnes in 2015.
Echoing earlier estimates, the data showed emissions fell in the energy sector, because cheap prices boosted the use of natural gas at the expense of dirtier coal and oil. But this was overcompensated by an increase in diesel use, for example in freight traffic.
Germany has increased the share of renewables in the power sector, but there has been little progress in reducing emissions in the heating and transport sectors.