Germany's energy use and emissions likely to rise yet again in 2017
Germany's energy consumption will likely rise by slightly more than one percent compared to 2016 to a total of 13,600 petajoules, according to calculations by AG Energiebilanzen. From January until September, energy demand was 1.9 percent higher than in the same period last year, AG Energiebilanzen (AGEB) said in a press release.
"Given these forecasts, AG Energiebilanzen expects that national energy-related CO2 emissions will rise slightly in 2017," AGEB said.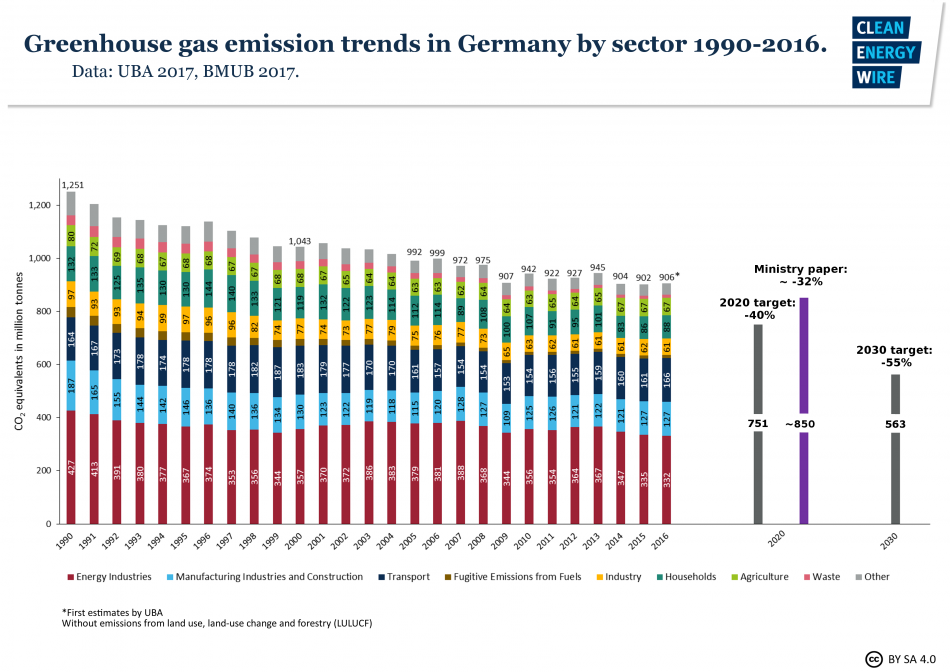 Germany is not the only country with projected rising emissions. Global CO₂ emissions from fossil fuels and industry are projected to rise by about 2 percent in 2017 compared to last year, according to The Global Carbon Project's annually updated Global Carbon Budget 2017, presented at the sidelines of the UN climate conference in Bonn. "The return to growth in global emissions in 2017 is largely due to a return to growth in Chinese emissions", said the document's co-author, Glen Peters, research director at CICERO in Oslo.
Energy-related emissions equal about 85 percent of Germany's total greenhouse gas output. They exclude emissions from agriculture, land use and forestry, and certain process-related emissions from industry, among others.
In 2016, Germany's emissions rose by 0.4 percent.
Germany has made climate protection one of its priorities in its Energiewende, a dual shift from fossil fuel and nuclear power to a renewables-based energy system.
The share of renewable energy also increased in the first nine months of 2017, which was "mainly due to good wind conditions on- and offshore" and a slightly higher number of sunshine hours, according to AGEB.
Germany's environment ministry warned in October high emissions from coal-fired power plants and transport will make the country miss its 2020 climate targets by a wider margin than previously anticipated.
According to ministry calculations, Germany's CO2 emissions will only be around 32 percent below 1990 levels in three year's time, in contrast to the official target of cutting emissions by 40 percent. The ministry said at the time that a failure of this magnitude would constitute a "significant blow to Germany's climate policy", and would amount to "a disaster for Germany's international reputation as a climate leader."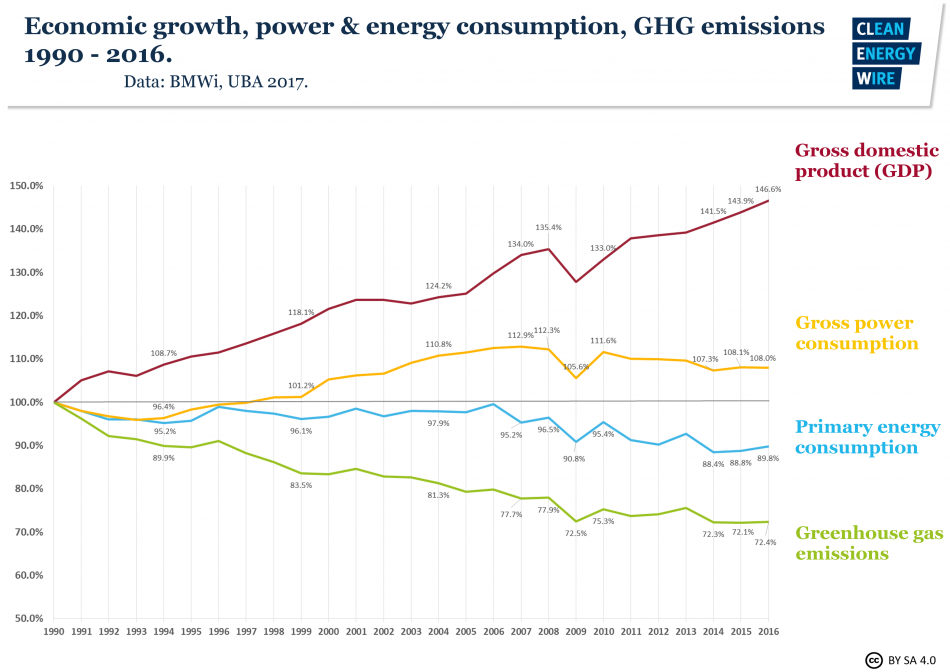 On the eve of the September general elections, German Chancellor Angela Merkel – whose international engagement has earned her the nickname 'climate chancellor' – promised that her government will find ways to meet the country' ambitious climate targets.
Most experts believe that Germany's only option to drastically cut its emissions in the short term is to close down its dirtiest lignite-fired power plants. This is a prominent Green Party demand in the coalition talks with Merkel's conservatives and the free-market FDP.
Protests against coal-fired power production in Germany were also a common sight at the ongoing COP23 climate conference in Bonn.
Every German government since 2007 has committed to reducing the country's annual greenhouse gas emissions by 40 percent by 2020 compared to 1990 levels. In 2016, emissions were 28 percent lower than 1990.