The making of "Climate Chancellor" Angela Merkel
1954-1989 Merkel the scientist
Merkel grows up in East Germany, the daughter of a protestant pastor. In 1973 she follows her passion for science and studies physics at the University of Leipzig. Afterwards, she is a researcher at the Central Institute for Physical Chemistry at the Academy of Sciences in Berlin, earning her doctorate in 1986. Entering politics when the Berlin Wall falls in 1989, she quickly rises in the party ranks of the centre-right Christian Democratic Union (CDU) of then-Chancellor Helmut Kohl.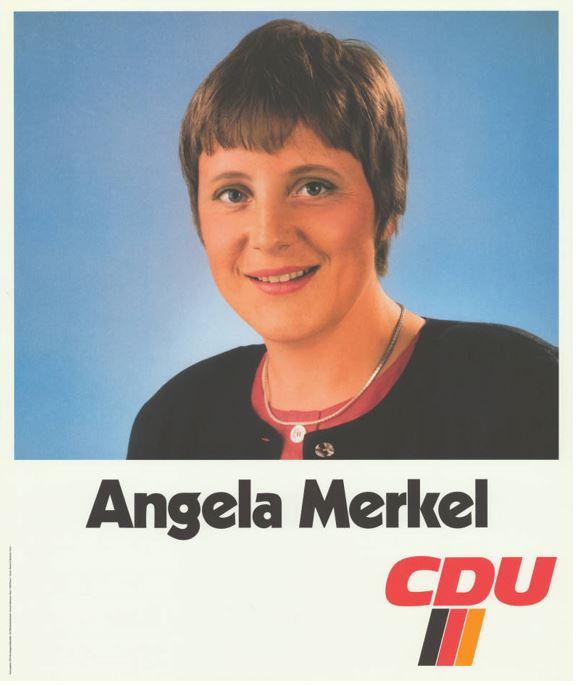 1994-1998 Environment Minister
Merkel is made Federal Environment Minister. In 1995, she presides over the first UN Climate Conference in Berlin, which puts Germany at the forefront of the global movement to cut CO2 emissions.
"Greenhouse gas emissions do not only have to be stabilised, but have to be reduced as quickly as possible," Merkel wrote in the Frankfurter Allgemeine Sonntagszeitung shortly before the conference started.
Frustrated during negotiations, she breaks down in tears, according to a biographer. After a renewed effort, an agreement is reached - one of her proudest moments. Merkel is also in charge of 1997 negotiations for the Kyoto Protocol, the first and only binding international climate protection treaty to date.
2005-2007 The making of the "Climate Chancellor"
Merkel is elected Chancellor in 2005 as head of a "grand coalition" government of CDU and rival Social Democratic Party (SPD). In 2007, she hosts the World Economic Summit of the G8 industrialised countries. "I have been fighting for climate action for over ten years now and I consider it to be a tough struggle," Merkel said in an interview a few days before the G8 summit. Asked about the reservations of US President George W. Bush against a 2°C warming limit, she said: "You can be assured that I won't accept trusted scientific findings such as those by the IPCC to be watered down."
Eventually, she persuades G8 leaders to accept the science of the Intergovernmental Panel on Climate Change (IPCC), and gets them to agree to the necessity of binding CO2 reduction targets. Merkel also leads the EU to adopt emissions reduction targets. The German press dubs her the "Klimakanzlerin" (Climate Chancellor).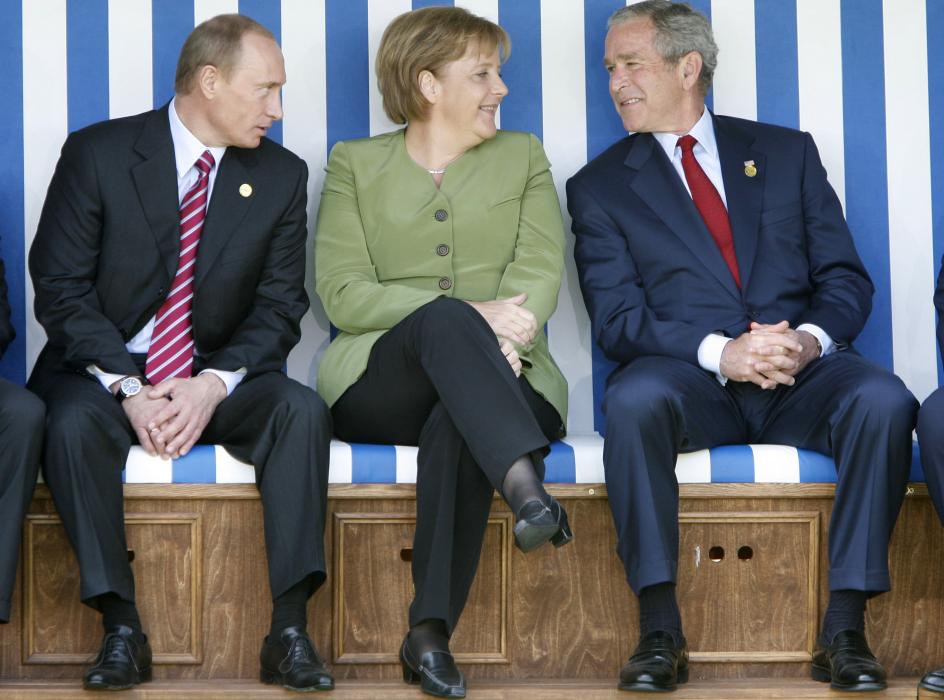 2009 Defeat in Copenhagen
Merkel has to accept defeat at the Copenhagen UN Climate Conference, where she lobbied hard to get countries to agree to a 25 percent cut in CO2 by 2020. 24 hours before the end of the summit, Merkel appeals to world leaders to find a solution: "If we go home and have to explain why we haven't accomplished anything, this will be good for those who don't want to fight climate change, who don't want to fight poverty, and who don't want to change their lives. That would be a terrible signal to all who want to secure a good future for the world in the 21st century."
In the end, countries fail to agree to targets that could cap global warming at 2°C this century. Merkel says climate change can only be fought at a global level. "We all need to help each other, and we all have to be willing to change the way we live."
2010 Reversing the exit from nuclear
Merkel, now in a coalition with the business-friendly liberal party (FDP), reverses the decision to phase out nuclear energy by 2021 – agreed by the SPD/Green coalition of Chancellor Gerhard Schröder in the early 2000s. Environmentalists had fought against the technology for decades, and Merkel goes so far as to describe Schroeder's decision as "absolutely wrong." Merkel believes reconciling the shut-down with demands to reduce dependency on coal for electricity – in order to meet climate targets - would be problematic.
2011 Fukushima turns Merkel against nuclear
Only a few months after the final decision to extend the operation of nuclear plants, the Fukushima nuclear disaster pushes Merkel to one of the most spectacular u-turns in German politics. Within days of the accident in Japan, she announces her intention to quit the technology – the corresponding bill to shut all nuclear power stations by 2022 is passed with a huge majority in parliament in June. "Fukushima changed my attitude towards nuclear energy", Merkel said in parliament. Especially many international observers consider this final decision to phase out nuclear energy the real start of the Energiewende.
In the same year, Merkel's government passes a package of long-term policy goals committing Germany to making the Energiewende a success. With strong approval across all party lines, parliament agrees to the following 2050 targets: cut greenhouse gases by 80 to 95 percent, produce 60 percent of gross energy consumption with renewable sources, and halving total energy use.
2013 Merkel the automobile industry's chancellor
After five years of EU negotiations about CO2 emission standards for cars, negotiators from all member states agree on a compromise to toughen the rules. But in July 2013 Merkel intervenes at the last minute by calling the Irish EU Council President, asking him to take the subject off the agenda. A government spokesperson explains the "particularities of the German automobile industry had to be taken into account". This delays the process by another year, leading to watered-down rules. Parliamentary opposition and environment organisations are enraged by the Chancellor's decision, and media report other EU members complained about Merkel using "bullying tactics" to protect the German car industry.
2015 A "Climate Chancellor" after all?
Merkel makes climate and energy policy a major focus of Germany's G7 presidency. At the Petersberg Climate Dialogue in May, a preparatory meeting for Paris, Merkel says Germany will double its contribution to international climate financing by 2020. In 2009, industrialised nations agreed to mobilise $100 billion dollars (87 billion euros) annually by 2020 to help developing countries mitigate climate change and adapt to its effects. "We are aware that the industrialised nations as a whole will have to do more if we are to honour the pledge," Angela Merkel said with regard to other G7 members. At the G7 summit in Germany in June, she pushes G7 leaders to commit to the concept of "decarbonising" their economies by the end of the century – a move which meets much praise from environmental NGOs.
But her own government's commitment is questioned because of its failure to push for an end to Germany's dependence on coal, even so the use of highly polluting lignite for power production put Germany's target at risk to reduce emissions 40 percent by 2020 over 1990 levels. This struggle plays out over the details of the country's Climate Action Plan, aimed at getting stakeholders like the coal industry, to agree to measures that will put its climate targets within reach.
Merkel writes in an op-ed in the Frankfurter Allgemeine Zeitung and The Times in June that getting countries to commit to CO2 limits at the Paris Summit in December "would take us closer to our goal of limiting the increase in global temperature to two degrees – which all the experts say is the only way to keep it within reasonable parameters."
Shortly before the summit, Greenpeace head Kumi Naidoo said in an interview there was absolutely no doubt Merkel had worked hard to make Paris a success - despite her domestic shortcomings. Jennifer Morgan, who is Global Director of the Climate Program at the World Resources Institute and has met Merkel, told the Clean Energy Wire the Chancellor had a deeper knowledge of climate issues than any other head of state. Morgan believes Merkel's nickname "Climate Chancellor" is definitely justified from an international perspective: "I have no doubt that she understands the science and what's at stake."
All texts created by the Clean Energy Wire are available under a "Creative Commons Attribution 4.0 International Licence (CC BY 4.0)". They can be copied, shared and made publicly accessible by users so long as they give appropriate credit, provide a link to the license, and indicate if changes were made.
---