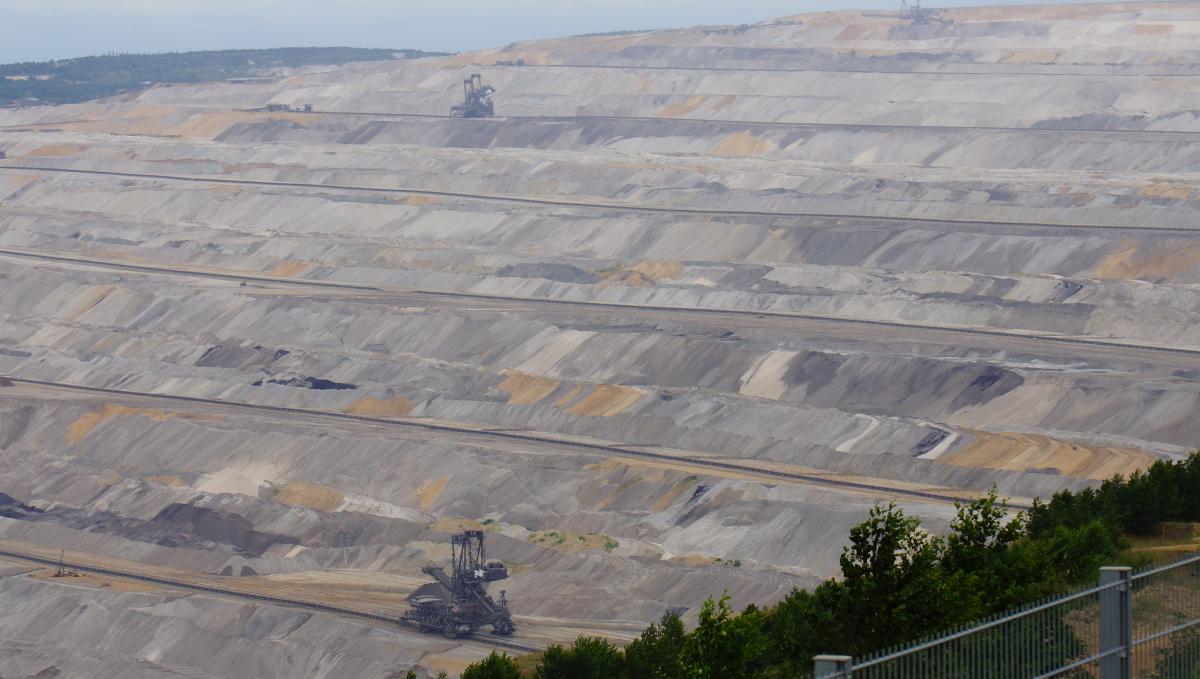 Commission watch – Managing Germany's coal phase-out
By early December 2018, ahead of the COP24 in Poland, they are to provide guidance on how the world's fourth-largest economy can close the gap to its 2020 climate target "as much as possible."
By the end of the year, the commission is to present to the government a final report that is to include a coal-exit date in Germany.
Find further details and analysis in the factsheet Germany's coal exit commission and the article Germany starts coal exit talks in bid to improve patchy climate record.
To stay abreast of the most recent developments, also read our daily News Digest and follow us on twitter @cleanenergywire.
13 July
Coal commission members "create joint knowledge base"
Germany's coal exit commission met on 13 July to "start to create a joint knowledge base about the tasks, framework conditions and structural policy challenges", according to a press statement. To this end, the commission invited the following external experts to hold presentations:
Jochen Dehio and Torsten Schmidt (Rhineland-Westphalia Institute for Economic Research, RWI) on "structural policy framework data in the lignite regions"
Rüdiger Siebers (former central workers' council of Vattenfall Europe Mining AG) on the "socio-economic significance of the structural economic change in lignite mining regions"
Ottmar Edenhofer (Designated Director and Chief Economist of Potsdam Institute for Climate Research, PIK) on "international, European and national climate policy framework conditions"
Michael Ritzau (consultancy Büro für Energiewirtschaft und Technische Planung, BET) on "facts and numbers about the coal industry"
Frank Sensfuß (Fraunhofer ISI) and Christoph Maurer (Consentec GmbH) on "introduction to the power market and supply security"
In a separate statement released after his presentation, Edenhofer said that Germany is no longer a climate pioneer and that countries such as the UK, France, Sweden and Austria are much more successful at reducing greenhouse gas emissions. "Germany has by far the highest CO₂ emissions from coal in the European Union – they are twice as high as in Poland," he said. If CO₂ is not saved in "particularly emissions-intensive coal-fired power generation", it would need to happen in other sectors, said Edenhofer. "Then industry, for example, would have to quickly deliver the necessary reductions, which would be significantly more difficult and expensive." Edenhofer called for a floor price in the European Emissions Trading System (EU ETS) to avoid other countries emitting more when Germany exits coal.
12 July
In its first meeting, the commission agrees on a tight schedule for the rest of the year. Energy news outlet Energate Messenger publishes the commission's leaked timetable (find the article behind a paywall here), saying that the commission has decided to split itself up into two seperate working groups, one focussing on "energy economy and climate targets" and the other one on "economic development and jobs in the region." The commission's plenary meetings are scheduled for 13 July, 23 August, 18 September, 11-12 October, 15-16 November and finally for 11 December, during the COP24 in Poland. The two subgroups will hold additional meetings between the plenary sessions, Energate says. See the CLEW Calendar for all dates.
9 July
Germany's Federal Council of State Governments (Bundesrat) urges the government to fully consider the financial side of a coal phase-out in the coal commission's talks. The council made up Germany's 16 federal states, 6 of which are represented in the commission, says a separate accounting group should work on a plan to manage the coal regions' assets.
The German government confirms that it expects the commission to deliver results in line with its schedule, which stipulates that an end date to coal-fired power production in Germany and short-term measures to reduce carbon emissions substantially be found by the end of the year. In an answer to a parliamentary inquiry by the Left Party, the government adds that it plans to implement policies that follow from the commission's decision in 2019.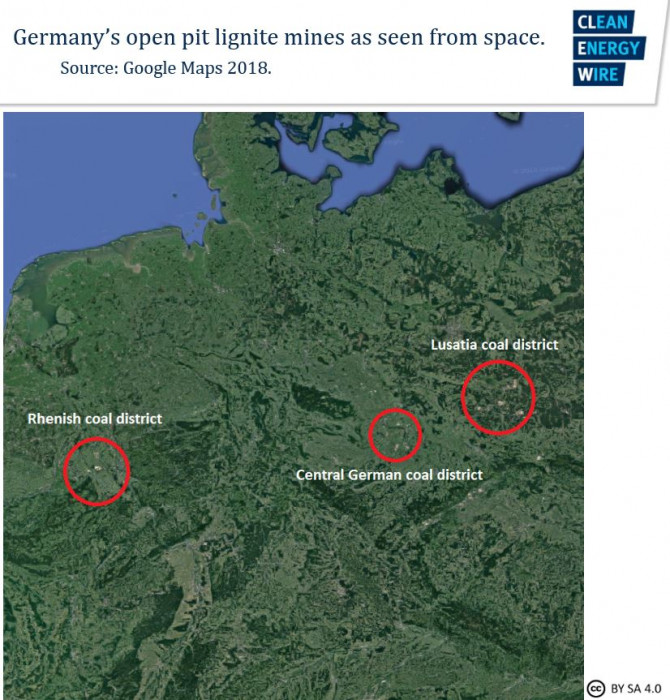 26 June
The coal commission convenes for the first time in Germany's economy and energy ministry (BMWi), with commission leaders afterwards saying the first talks were held in a positive and constructive atmosphere. Co-leader Matthias Platzeck says Germany's Energiewende project as a whole depends on the coal commission's success and that the country could prove to coal regions around the world how to manage a phase-out. Platzeck says the group would work throughout the summer months to ensure the ambitious timetable is upheld, adding that the next meeting is scheduled for 13 July.
Ahead of the inaugural meeting, politicians from coal states seek to ensure that the economic interests of the affected regions are adequately considered by the group. Michael Kretschmer and Armin Laschet, CDU premiers of the states of Saxony and North Rhine-Westphalia (NRW), respectively, say their planning for coal mining runs well into the 2040s, but stress that solutions by the commission that provide for supply security, low power prices, and economic prospects for the affected workers and regions could "find broad acceptance."
Meanwhile, climate economist and coal commission co-leader Barbara Praetorius says that the group's work would be guided by Germany's 2030 climate targets. "The 2030 climate targets are set, they provide a starting point and a framework for the commission's work."
At a public appearance ahead of the commission's first meeting, federal economy and energy minister Peter Altmaier says that Germany has a responsibility to demonstrate that economic prosperity and successful decarbonisation can be reconciled. The coal commission would help ensure that Germany "goes ahead in this field."
25 June
One day before the commission's first meeting, the economy ministers from Germany's most important coal states weigh in and warn against "hasty exit plans." The trio from Brandenburg, Saxony and North Rhine-Westphalia say a grid agency (BNetzA) plan that contains an exit scenario before 2030 was politically motivated" and could "influence the debate within the commission at our expense" by making "unrealistic assumptions" about the power grid.
The CEO of Germany's largest power producer and also its largest carbon emitter RWE, Rolf Martin Schmitz, says Germany will not be able to completely phase out coal by 2030. "Political gestures don't produce electricity," Schmitz says, arguing that ending the technology "prematurely" will come at a high cost.
Dieter Kempf, head of influential industry association BDI, says a "quick and symbolic" exit from coal-fired power production could hurt the economy. He advocates for making the commission "the entry into a sustainable agenda of modernisation."
A study by Green Budget Germany (FÖS) commissioned by green power provider Greenpeace Energy says burning coal costs Germany 28 billion per year. Apart from the fossil power source's electricity generation costs, the bulk of this price tag comes from costs to the environment and to public health, the study says.
18 June
At the opening of the Petersberg Climate Dialogue in Berlin, environment minister Svenja Schulze tells more than 30 international ministers that modern climate policy should be guided by a socially just transition for all economic sectors. Samantha Smith from the International Trade Union Confederation contends that the coal-exit commission could serve as a model for other countries seeking to both mitigate carbon pollution and limit economic consequences in affected regions.
14 June
In an address to utility association BDEW's annual conference, environment minister Svenja Schulze says that the recently-formed coal-exit commission should help close the gap to Germany's 2020 emissions reduction goal. She adds that a failure to determine a clear phase-out of coal-fired power generation would put the country's climate goals even further out of reach.
7 June
Green Party co-leader Annalena Baerbock criticises the narrow mandate of the coal commission, saying in an emailed statement that "the commission must not become an excuse for the government to no longer decide anything on climate protection."
On the contrary, Federal German Association for Brown Coal (DEBRIV) Director Thorsten Diercks says that the newly formed commission "must not become a coal exit commission" and that continued domestic brown coal use is compatible with the EU 2030 climate target.
6 June
The government officially launches the coal commission, officially titled the "Commission on Growth, Structural Economic Change and Employment".