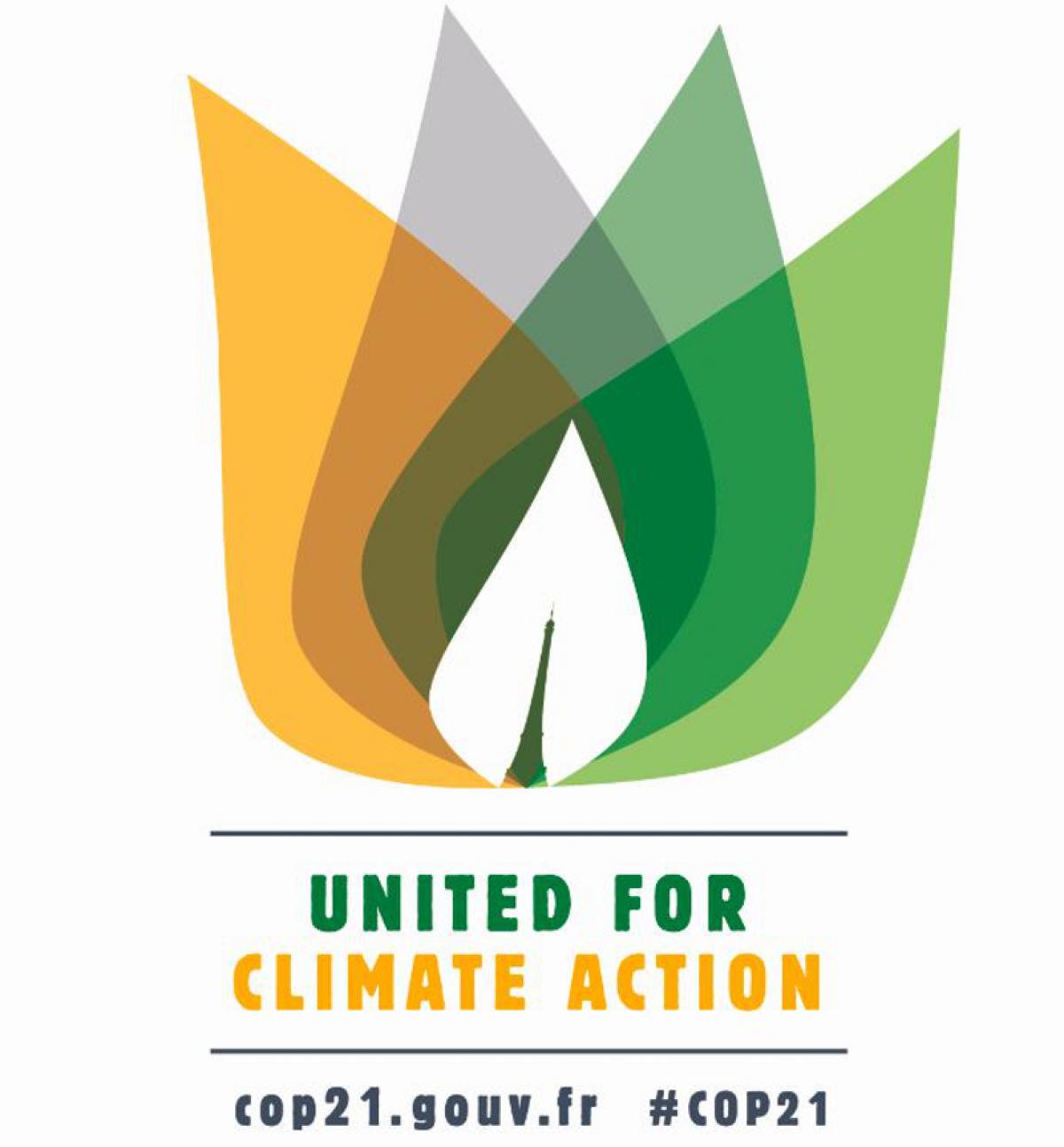 COP21 - Day 1: Merkel says decarbonisation needed, but mum on coal
Speaking at the leaders' event of the first day of the COP21 negotiations, Merkel stressed that a decarbonisation of the world economy by the end of the century was needed to limit global warming to under 2°C. But she gave no new details on how Germany can make sure it achieves its national emissions targets.
A fair agreement meant that industrial countries had to take the lead in climate change mitigation and help the most vulnerable countries to adapt to the impacts of climate change, said Merkel. "We must show in Paris that we are keeping our promise of Copenhagen," she said, referring to the $100 billion annually pledged to climate finance by industrialised nations by 2020.
"Ambitious, comprehensive, fair and binding – that's how a global climate agreement should and must be," explained Merkel. "It's a question of ecologic necessity, but also of economic reason. It's a question of intergenerational justice, a question of humanity, and, yes, it is also a question of humanity's future."
"We need to send a credible signal how we can achieve the 2°C target in the coming years. This means nothing less than that we need an extensive decarbonisation of our economies in the course of the 21st century," she said.
Merkel reaffirmed Germany's target to reduce CO2 emissions by 40 percent by 2020 compared to 1990 levels and by 80 to 95 percent by 2050.
In a video podcast published on the weekend, Merkel said Germany was doing a lot to achieve its climate targets but there had never been a promise to quit coal by 2020. "Coal will remain a pillar of German energy supply for a prolonged time span, but we have after all achieved that renewables now make up the largest share in our power supply," she said. Merkel acknowledged that more had to be done in the transport sector and that efficiency measures in the building sector had not been supported sufficiently.
In Paris, Merkel joined a call by governments and business leaders to accelerate the phase-out of fossil fuel subsidies. Together with Norway, Sweden and Switzerland, Germany announced a new $500 million facility aimed at cutting greenhouse gas emissions in developing countries.
The Ministry for Economic Cooperation and Development announced that Germany would contribute an extra 50 million euros for the fund for least developed countries (LDCF). Since 2001 Germany has pledged a total of 215 million euros to the fund which finances measures for climate change adaptation in developing countries that are hardest hit by climate change.
Read the official transcript of Merkel's speech in German here.
A price on carbon
Speaking at a side event organised by the World Bank on carbon pricing, Merkel called for a level playing field for business by establishing carbon trading schemes covering many countries. 80 out of 170 climate action plans (INDCs) presented in Paris contained market-based instruments, and a price on carbon was a good option for such an instrument, Merkel said. But lessons should be learned from the Emissions Trading System of the European Union (EU ETS) before establishing new schemes, Merkel warned. In the EU, price signals had been scrambled by the global economic crisis, and a complicated system of exemptions for energy intensive industries was needed to prevent companies moving production abroad (a phenomenon referred to as 'carbon leakage'). "If the whole world was part of an emissions allowances system, we would need fewer exemptions and then it would be the most economically viable and incorruptible system to obtain financing for global mitigation efforts," the Chancellor said.
Find a CLEW Factsheet on controversial climate summit issues here.
Read the CLEW Factsheet on "climate chancellor" Angela Merkel here.
Reactions in Germany to Merkel's speech:
Introducing "decarbonisation", but disappointment on coal
"By using the term 'decarbonisation' in her speech, Angela Merkel introduced the key phrase for a successful agreement in Paris. Without the long-term exit from coal, oil and gas, the temperature rise can not be contained significantly below 2 degrees. But this exit can and must be realised much quicker than during the course of the century, as demanded by the Chancellor," said Greenpeace climate expert Martin Kaiser. "With regard to Germany, Merkel's speech was a disappointment. Not a single word about the necessary coal exit, that is essential to turn the Chancellor's noble words about decarbonisation into reality. If Merkel wants to become a Climate Chancellor once again, she will finally have to address the German coal exit."
Green Party (Bündnis 90/Die Grünen)
"Merkel deceives and disappoints"
"Angela Merkel deceives and disappoints", said Annalena Baerbock, Green Party climate spokeswoman. "Yet again, she boasts with the German contribution to climate financing. But she deceives other heads of state: She keeps quiet about the fact that the dirty business of financing coal plants abroad thwarts all the financing. Instead of exporting the Energiewende, the government cements fossil dependency for decades to come."
"She demands credibility from other states but doesn't deliver it herself. It does not pass unnoticed that Germany misses its own climate targets because the government clings to coal instead of initiating the exit."
Friends of the Earth Germany (BUND)
An ambivalent speech
"The vision of a decarbonisation of the world economy in the course of this century lags behind what climate scientists say is needed. We need a 100 percent renewable world by 2050 to keep the rise in temperatures below 2 degrees," said BUND head Hubert Weiger in a statement. He said Merkel was right when she said that countries' pledges are insufficient to achieve that goal. "But Germany also needs to do more to achieve its climate goal to reduce CO2 emissions by 40 percent by 2020."
Weiger said Germany's credibility on climate protection was dented, because Merkel has weighed in against stricter emission standards for cars, and because she refused to switch off Germany's lignite power plants. Weiger argues Merkel should have made a coal phase-out within 20 to 25 years her political aim.
Coal exit at home missing in speech
"The WWF welcomes that Chancellor Merkel once again put her weight behind the global long-term target to decarbonise the world economy", said Regine Günther, General Director Policy and Climate at WWF Germany. "But for a credible national climate protection, the domestic coal exit was missing in her enumeration of German measures to advance climate protection. It is essential within 20 years if the climate targets are to be met and it will be THE most important issue regarding climate protection in the next couple of years."
Read a CLEW interview with Regine Günther here.
"Merkel pushes EU to do more"
Merkel's speech was sober, but included explicit priorities, Germanwatch commented. The environment and development NGO welcomed Merkel advocating the possibility of agreeing a warming limit below 2°C and demanding a first round of ratcheting up climate action pledges by countries before 2020. This is putting pressure on the EU who wants that targets are first increased again between 2020 and 2030, said Klaus Milke, Chairman of the Board at Germanwatch. "In contrast to the EU, Merkel is advocating a decarbonisation target for the climate agreement." It's new that Germany wants to double its funding for research in the areas of clean technologies and energy efficiency, the statement says.
"Enlightenment" for the upcoming talks
Germany's minister for the environment, Barbara Hendricks, gave her outlook for the coming weeks this morning and officially opened the German pavilion at the COP.
"We are facing the toughest two weeks in the negotiation procedures for a climate agreement," Hendricks said. "In Paris, I will explain the German climate and energy targets, because many countries are interested in them."
On 7 December, Germany will present its climate goals up to the year 2050, entitled "Translating ambition into action – developing the German climate action plan 2050", Hendricks announced.
"The European Union would be able to ratchet up its ambition – because the climate target for 2030 says a 'minimum' of 40 percent greenhouse gas emission reduction," she said.
Asked whether the European delegation's common negotiating position could be endangered by a differing opinion in the new Polish delegation, Hendricks said: "We have great confidence in the Polish government." There had been no signs of a polish change of heart regarding the European negotiating positions at the climate summit, Jochen Flasbarth, state secretary in the environment ministry said.
Hendricks also referred to "enlightenment" as a key to a successful outcome of the negotiations. "We are coined by the Enlightenment and we are all intelligent beings, so I am sure we will make it."