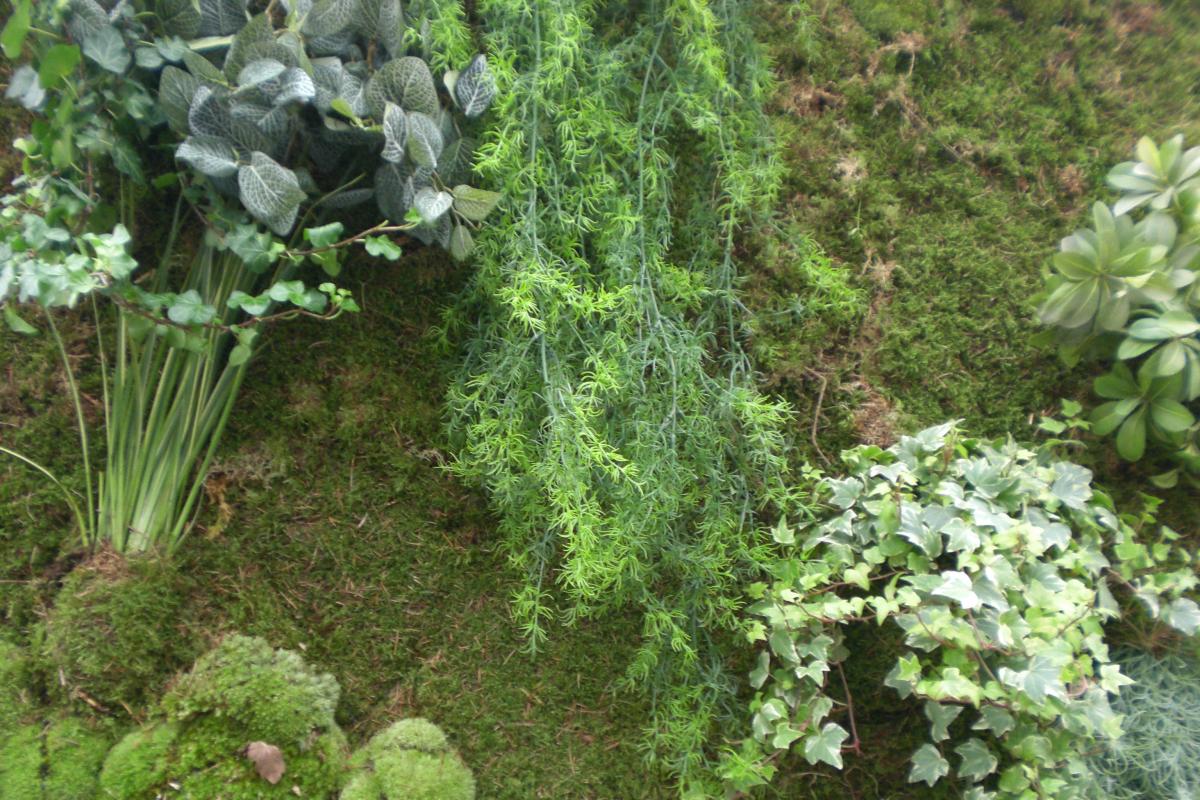 COP21 - Day 2: Forests and finance
Heads of state and government have left and the nitty gritty of the negotiations has started. Delegations at the Paris climate conference have begun to talk about technical issues and spin-off groups from the big plenum are working on the important topics of mitigation and adaptation to reduce the number of options in the agreement text. "It's not done at sprinting speed yet, but it's good for advancing the talks," Karsten Sach, Germany's chief negotiator at the COP, told journalists. Negotiations had thankfully not got stuck on procedures, he added.
Money for forests and renewables
A number of financial pledges - including Germany contributing to a fund for the least-developed countries (50 million euros) - were made by countries and businesses on Monday. The Ministry for Environment also announced an initiative by Germany, Norway and Great Britain to give $US 5 billion for forest protection and re-forestation. Germany's share will amount to $US 1.1 billion. Colombia - which has promised to stop deforestation by 2020 - will receive $US 5 for each tonne of CO2 that it avoids. Germany's environment minister signed a contribution of $US 100 million for this scheme (REDD for Early Movers – REM).
All German pledges made to different projects in Paris are part of the increase in climate finance that Chancellor Angela Merkel announced in May. Germany will double its contribution from the state budget to climate finance from € 2 billion annually in 2014 to € 4 billion in 2020. Together with leveraged contributions from the private and financial sector, Germany expects to provide $US 10 billion annually by 2020, covering a share of 10 percent of the $US 100 billion that industrial countries have promised to pay annually by 2020.
The pledges – even if not huge in volume – gave important signals to the negotiations, Sach said. Many developing countries had tired of the large amounts of money promised in recent years. They preferred to know how the money was going to be spent. Because of this, the German government had decided to see where certain projects could be scaled up and invested more into.
The renewable energy for Africa initiative is one such project initiated by the African Union countries. "We have to make sure that Africa invests into renewable energy sources instead of coal and gas - this is what we have to support now," said Ingrid-Gabriela Hoven, director-general for global issues from the Ministry for Economic Cooperation and Development. In order to enable Africa to skip the carbon age, as Germany's minister for development Gerd Müller has phrased it before, the G7 has pledged this year to help Africa install an extra 10 gigawatts of renewable energy capacity by 2020. Germany will sign up for a concrete donor declaration to the initiative, together with other G7 countries on 7 December in Paris. Germany will finance around 2 gigawatts, which will provide clean electricity to 25 million people, Hoven said.
Rules for climate friendly investment
Finance is also key in a study published by the German environment ministry on Tuesday. The paper outlines investment criteria compatible with a 2°C warming path. The findings are to be treated as a starting point for developing criteria for investment by both public and private financing institutes, the authors from Germanwatch, NewClimate and 2°Investing Intitiative write. While international financial institutions are familiar with including negative and positive criteria related to climate change in their considerations, they weren't linking to the 2°C warming limit, the authors say. The study's own categorisation puts renewable energy and low carbon vehicles in the "2°C compatible" column, while biofuels and nuclear power are in the "ambiguous" category. New coal-fired power plants with unabated emissions fall in the "misaligned negative list".
When new criteria are developed they will also apply to German state-owned KfW bank, which has been criticised for its investment in coal projects abroad. KfW announced in 2015 stricter rules for financing coal-fired power stations, following instructions by the Environment Ministry. Coal station financing criteria now include a high plant efficiency of at least 43 percent and CCS readiness of the project. But NGOs do not only criticise the new guidelines as being too loose, they also say that KfW will continue to finance export loans to German companies selling coal plant-related equipment abroad.
See a CLEW COP21 interview about the finance sector and the energy transition with Rüdiger Senft of Commerzbank here.