Vote2017 - German elections and the Energiewende
Energy and climate policy in Germany's election year
"We're not here to protect German carmakers"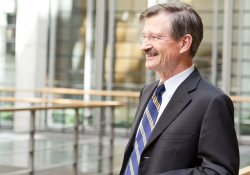 says Hermann Otto Solms, energy expert of the Free Democratic Party (FDP). Find out more about the party's energy policy ambitions in this interview.
"End the sustained subsidies system of the EEG"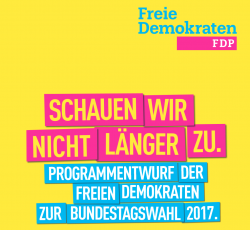 "Investing in renewable energy, disempowering energy corporations"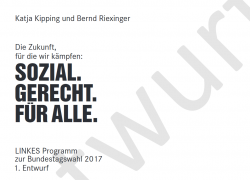 In the draft of its federal election campaign programme, published in January, the Left Party advocates the "socially fair ecologic transition created by the people in a democratic way", with renewable energies, a coal exit, ecologic mobility, climate protection, a sustainable economy and the fight against energy poverty at the core.
The road to the next Energiewende government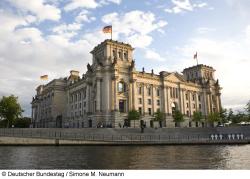 This factsheet provides an overview of relevant events over the coming months, and will be updated as new dates are set.
The Green Party's draft election programme - a first look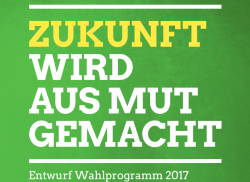 The Green Party's first draft election programme focuses on the "ecological modernisation" of Germany. In the run-up to September's parliamentary elections, the Greens set out their aims of reinvigorating renewables development, giving up coal and weaning heating and transportation of fossil fuels.
Ending the project decarbonisation and abolishing the Climate Action Plan 2050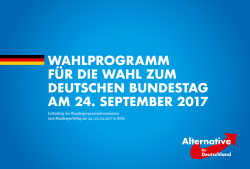 The right-wing party Alternative for Germany (AfD) questions the scientific consensus that climate change is mainly caused by humans, wants the country to exit the Paris Climate Agreement and abolish the recently adopted Climate Action Plan 2050, according to the first draft of its campaign programme for the upcoming federal elections.
Efficient sector coupling and digitalisation post-election key topics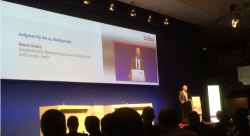 Many aspects of energy policy will have to be pursued regardless of which party prevails in elections, says Rainer Baake, State Secretary in the Federal Ministry for Economic Affairs and Energy (BMWi). Read the article here.
"We will have to talk about a gradual end to renewables support."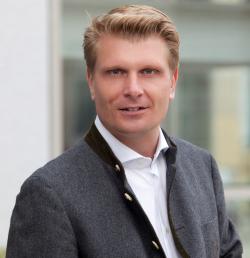 says Thomas Bareiß, Member of the German Bundestag and Representative for Energy Policy of the CDU/CSU Parliamentary Group. Read the interview here.

Merkel
shuns energy, climate at party

conference

focused on security, migration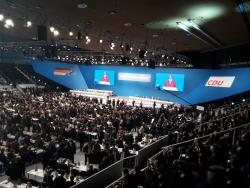 Chancellor Angela Merkel and her party left energy and climate policy on the sidelines at the Christian Democratic Union's (CDU) conference in Essen. Read the full story here.
"We

have to deliver on

the Paris targets"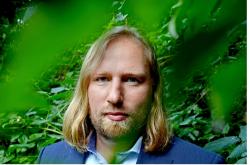 says Anton Hofreiter, chairman of the German Greens' parliamentary group. Read the interview here.
German Greens to make coal exit, fossil car ban an election focus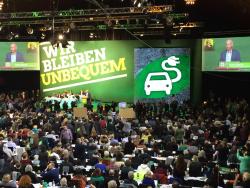 Banning combustion engines inand exiting coal-fired power production are likely to be two key Green Party demands in the general elections. Although the party won't adopt a final programme before summer, the party convention's results will serve as guidelines for 2017.
Vote2017 - German elections and the Energiewende