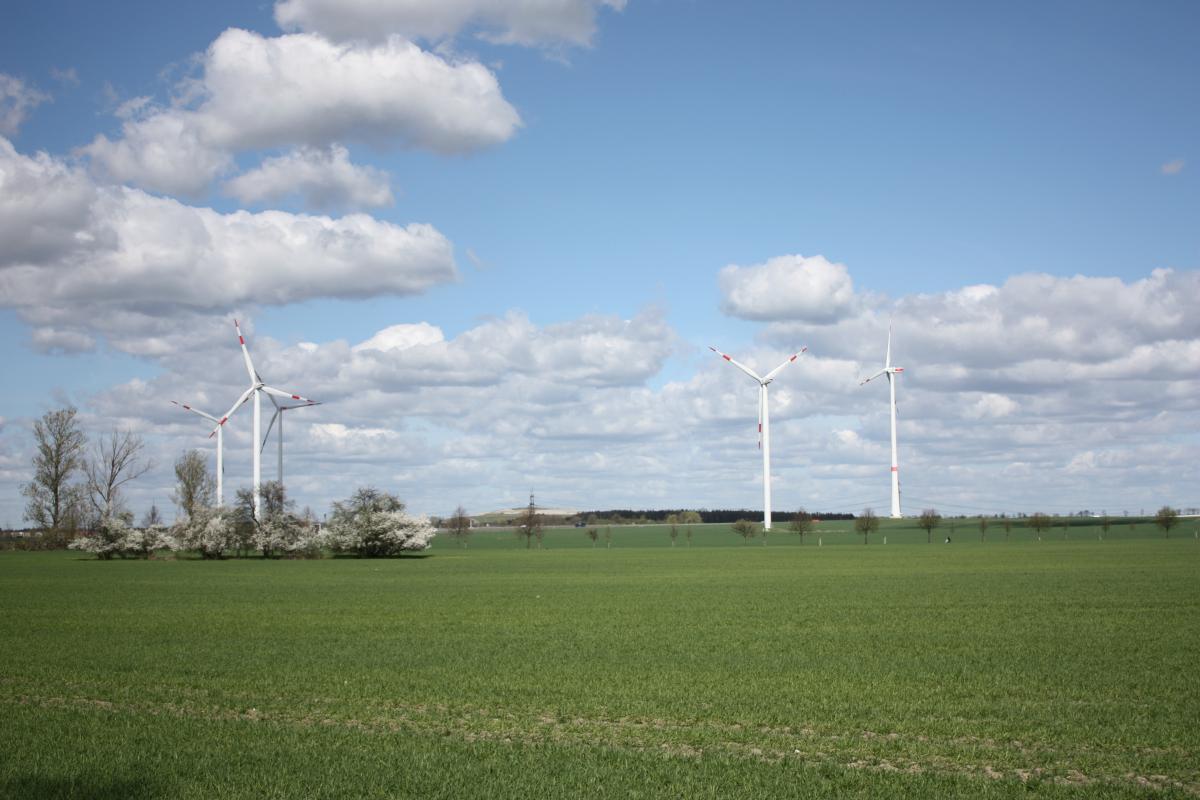 Wind industry calls for special auctions amid expansion slowdown
Onshore wind energy capacity expanded in Germany in the first half of 2018, but obstacles to further growth loomed large, Pierre Tardieu, WindEurope chief policy officer, said at a press conference in Berlin. Just over 1.6 gigawatts (GW) of onshore wind capacity from 497 turbines were added in Germany from January to June 2018.
This represents a significant – though expected – slowdown in onshore wind power expansion compared to the same period in 2017, when strong growth was recorded. The market slump had been anticipated following the switch from feed-in tariffs to auctions for renewables support in 2016, in which the German government had stipulated fixed annual supported volumes to keep renewables expansion stable and predictable.
Driven by a rapid build-up of wind and solar PV capacity as part of a plan to wean Europe's largest economy off nuclear and fossil energy sources - the so called Energiewende -, renewables made up over 36 percent of the Germany's power production in the first half of 2018, overtaking coal-fired plants as the most important electricity source. The government of Chancellor Angela Merkel aims to increase the share of renewables to 65 percent of power consumption by 2030 and had originally planned to launch additional tenders for onshore capacity by 2020. However, those tenders are now under debate because of a potential lack of sites and concerns in some parts of the government that the power grid is not ready yet for a speedier extension of fluctuating renewable sources.
Tardieu warned that solid growth in new wind farm installations across Europe masked worrying trends, including in Germany, where lax regulations for citizens' projects could be exploited by big commercial players.
"In Germany, it's good that projects now need a permit to [enter] onshore auctions [for renewables support] but that rule now needs to be made permanent." The Renewable Energy Act (EEG) had allowed citizens' projects to submit bids without having to obtain an immissions license beforehand, enabling many to become big winners in the first three rounds of onshore wind auctions. To ensure commercial projects posing as citizens' initiatives don't dominate the next rounds of auctions, the government decided to change the rules for onshore wind auctions in June.
"Also, there's no clarity yet on when the 4 GW new onshore wind promised in the coalition agreement for 2019-20 is going to be auctioned," said Tardieu. In its coalition contract, the government agreed to implement special auctions to save up to 10 million tonnes of CO2 by 2020: 4 GW of onshore wind power; 4 GW of solar power; and one offshore wind power contribution in 2018 and 2019, "provided that the grid's carrying capacity is sufficient". Industry organisations and unions, as well as representatives of the Social Democrats (SPD) and Green Party, have called on the government to hold the promised tenders, but economy minister Peter Altmaier has not yet specified a date for their launch, eliciting criticism.
"The goals of the coalition agreement and the new framework of EU energy policy are correct," head of VDMA Power Systems Matthias Zelinger said. "What the industry needs now are stringent implementation of tender quantities and expansion figures."
New offshore wind turbines without grid connection
The German offshore sector has echoed those demands. In a press release, leading industry groups, including the Offshore Wind Energy Working Group, the German Wind Energy Association and the German Offshore Wind Energy Foundation, called for the rapid implementation of additional tenders for at least 1.5 GW of offshore wind capacity, warning that absent significant measures, Germany would not meet its energy and climate targets. They urged the government to advance grid expansion, use the existing grid more effectively and accelerate sector coupling and electrification. "[The] standstill in energy policy must come to an end," they wrote.
While no new offshore wind power was fed into the grid between January and June, 62 offshore wind turbines with an installed capacity of 430 megawatts (MW) were erected, according to a newly released biannual report from Deutsche WindGuard. Cumulative capacity of offshore wind stood at 5,387 MW at the end of June. Of that, 54 percent, or 2,917 MW, was sited in the federal state of Lower Saxony. Other federal states with significant offshore wind capacity include Schleswig-Holstein and Mecklenburg-Western Pomerania, the report says.
Five additional grid connections with 2.6 GW are under construction, bringing the total capacity to 8.2 GW by the end of 2020 compared to around 5.7 MW at present. Offshore wind provided almost 3 percent of total German electricity in the first half of 2018.