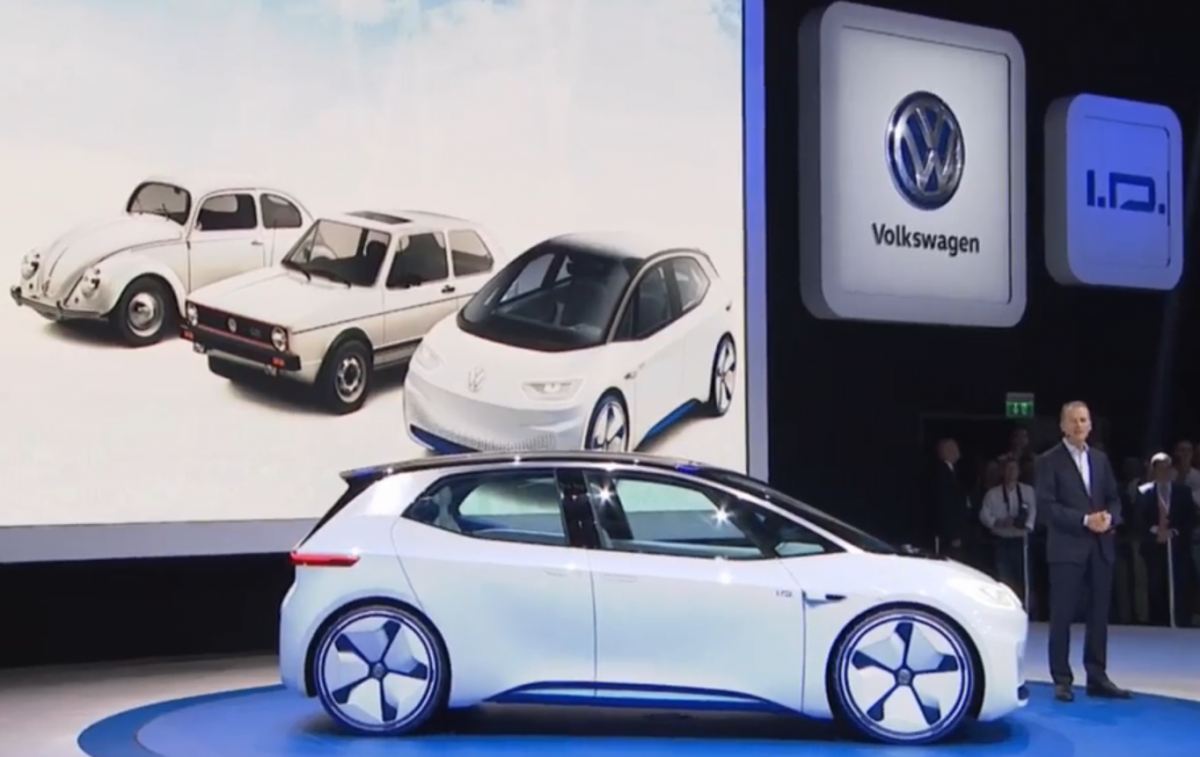 VW, Daimler take key step for e-mobility at Paris Car Show
VW's e-car, named "I.D.", has a range of up to 600 kilometres, will be launched in 2020, and is "ready for fully automated driving", according to the company. It will be sold at the price of a Golf diesel.
Daimler introduced its electric sub-brand EQ with a Mercedes-Benz SUV concept car which will drive up to 500 kilometres with one battery charge. The model will be on the road in three years' time, according to company CEO Dieter Zetsche. "We are convinced now is the time to flip the switch" on e-mobility, Zetsche said.
Both VW's and Daimler's new e-cars are based on new vehicle platforms developed exclusively for electric mobility – for example, taking account of much smaller engine sizes compared to conventional models. This makes the inside of the cars roomier compared to similar-sized conventional models. The development of a new vehicle architecture is a costly and time-consuming process for carmakers and therefore considered a sign of real committment to e-mobility.
Germany's shift to renewable energies - dubbed Energiewende - has made significant headway in the power sector, but there is very slow progress in transport, where CO2 emissions have stayed flat in the past 25 years (For background, read the CLEW dossier The energy transition and Germany's transport sector.) Experts hope the spread of e-cars will finally cut the sector's high and persistent emissions. By 2050, the transport sector has to become effectively carbon-neutral if Germany is to reach its long-term climate targets.
Both VW and Daimler already offer fully electric cars but, as yet, only in the form of vehicles originally developed for combustion engines, and then retro-fitted with electric motors.
Herbert Diess, head of VW passenger cars, said the "I.D." would be launched in 2020 because this is when VW expected the real breakthrough of e-mobility. "Our future will be electric and fully connected. We will target new competitors like Tesla, Apple, and others," he said.
VW said the "I.D." will offer the fully automated driving mode from 2025 onwards. Many car experts expect fully autonomous vehicles will arrive later than that, citing regulatory problems and security concerns.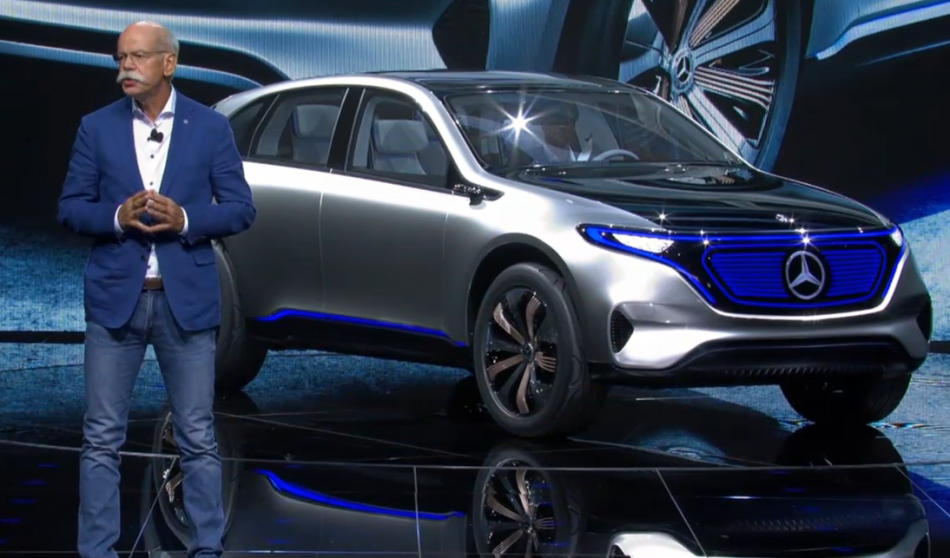 Diess added that he expected the VW brand alone to sell one million electric cars by 2025. The entire Volkswagen Group – including brands like Audi, Seat, Skoda, and Porsche – forecast in June that its e-car sales "will be between two and three million units in 2025, equivalent to some 20 to 25 percent of the total unit sales expected at that time".
A report on German e-car website electrive.net called the I.D.'s launch date 2020 "a disappointment". "Once more, Volkswagen takes the role of fast follower, instead of first mover," wrote Christoph M. Schwarzer.
During his presentation, Diess underlined to what extent German carmakers remain dependent on sales of vehicles with conventional combustion engines by saying the SUV model Tiguan "might become VW's most important product". SUVs are often the main money-spinners of car manufacturers.
Zetsche also stressed the great importance of combustion-engine SUVs for his company. He said this is why Mercedes-Benz decided to launch its new series of electric vehicles with an SUV. "Since we want customers to love electric cars, we start with the car that customers love most," he added.
Watch the VW presentation in English here.
For background, read the CLEW factsheets Dieselgate forces VW to embrace green mobility and Reluctant Daimler plans "radical" push into new mobility world.
Please note: The Clean Energy Wire will publish a Dossier on the prospects for German carmakers in a renewable mobility world in the coming days.