Early e-car starter BMW plans new mobility sprint
BMW Group key figures 2016
Sales: 94.2 billion euros (compared to 2015: +2.2%)
Net profit: 6.9 billion euros (+8%)
Vehicle sales: 2.51 million (+5.4%)
Employees (year-end 2016): 124,729 (+2%)
Fleet emission: 124 g CO2/km
Market capitalisation (September 2017): approximately 53 billion euros
[Sources: Annual Report 2016, BMW Group key figures]
The BMW Group is headquartered in Munich and focuses on the premium car market with its BMW, Mini and Rolls-Royce Motor Cars brands. The 100-year-old carmaker has grown strongly recently, almost doubling revenues in the last ten years.
Like its peers VW and Daimler, BMW is a publicly listed company. It is controlled by the Quandts, one of Germany's wealthiest industrial families (including Susanne Klatten), who own almost 47 percent of its shares. BMW is headed by CEO Harald Krüger.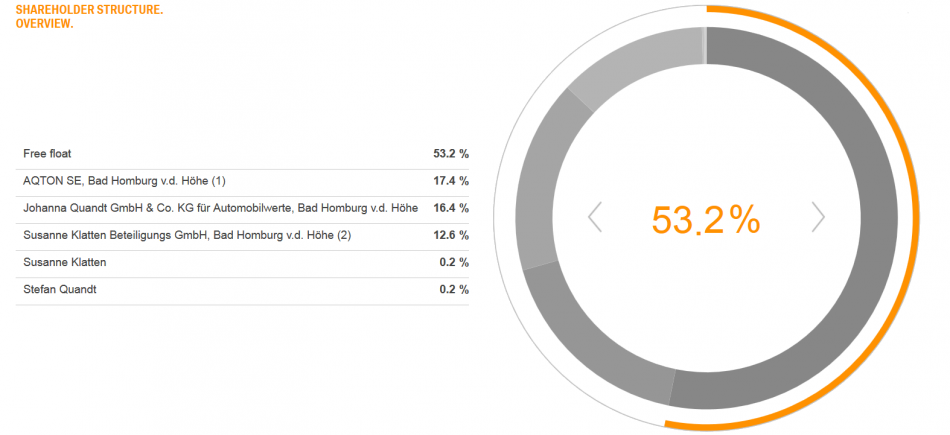 Early Starter
BMW is often seen as a pioneer among German carmakers when it comes to sustainable mobility. In 2016, BMW was again named the world's most sustainable automotive company by the Dow Jones Sustainability Indexes. It is the only auto manufacturer to feature in the index every year since 1999. In addition, BMW says it became the first company in the automotive industry to appoint an environmental officer in 1973.
Whereas other German automakers' e-cars are models originally developed to house an internal combustion engine, BMW launched the electric i-subbrand, which started from scratch to develop an entirely new electric model. The i3 went on sale in late 2013 featuring novel lightweight carbon-fibre technologies. It is assembled at BMW's Leipzig plant, which operates its own wind turbines to power production.
The i3 is one of the three bestselling e-cars worldwide, and BMW aims to sell 100,000 units in 2017. But according to industry experts, i3 sales remain well below BMW's hopes, dampening the auto manufacturer's electric ambitions.
BMW was also an early starter with its car sharing service DriveNow, a joint venture with car rental company Sixt, which went into operation in 2011. The service says it is the market leader in Germany and Europe, with more than 900,000 customers. It can be used in 12 European cities and considers itself "a major driving force in the area of electromobility," because clients can use DriveNow e-cars at all locations: "Europe-wide, over 280,000 customers have already undertaken their first electric trip with DriveNow, and with these electric vehicles driven far more than ten million kilometers."
According to scientific research supported by the company, "DriveNow plays a significant role in the reduction of private car ownership." BMW i also offers other digital mobility services such as parking app ParkNow.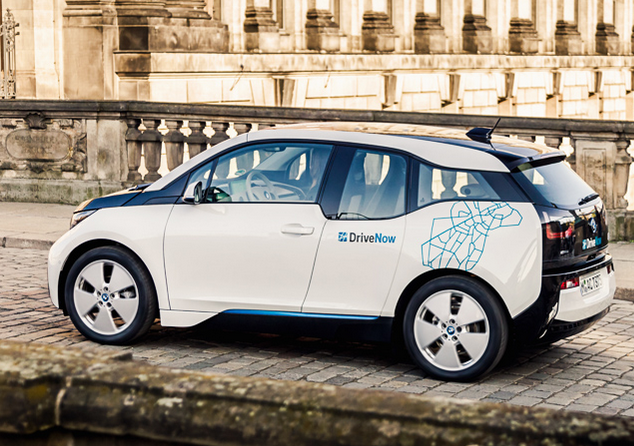 New strategy criticised as too hesitant
In early 2016, BMW announced a major strategic overhaul, dubbed Number One > Next, to set out "the framework to shape change in the automobile sector". BMW said it saw "the changes sweeping across the world of mobility through digitalisation as an excellent opportunity to make mobile life simpler, safer and more convenient." BMW said it wanted to put the technological focus on advancing electric mobility and automated driving, while continuing to develop hydrogen fuel-cell technology: "The company believes that a variety of drivetrain systems will exist alongside each other in the future."
BMW, Daimler and Toyota agreed in 2017 to lead a group of 13 companies pledging to invest more than 10 billion dollars in the next five years to push hydrogen fuel-cell vehicles with infrastructure-building and technology advancements.
BMW said it prepared for fundamental changes in mobility, but added the industry's capital-intensive investment cycles and long car life spans meant the "changes will not occur abruptly. The BMW Group expects a transformation that will steadily gather pace, but nevertheless stretch over a long period and develop diversely from one region to the next." BMW said the combustion engine would continue to play a major role "for many years to come."
Many media commentators called BMW's new strategy reluctant, noting that CEO Krüger said the changes were an "evolution" rather than a revolution, and that the company seemed poised to leave its electric i-Series, which also includes the plug-in hybrid sportscar i8, largely unchanged for years to come.
The company plans an entirely new electric vehicle from its e-car "i" sub-brand, dubbed iNext, which will be able to drive up to 750 kilometres on one charge. But it will likely hit the market as late as 2021. It aims to increase the share of pure electric vehicles of its total sales to 15 to 25 percent by 2025. It aims to offer a pure electric version in every one of its model classes by 2021. An electric Mini is due to arrive in showrooms in 2019.
At BMW's annual general meeting in May 2017, shareholders again criticised that after a fast start in e-mobility, BMW had become much too slow, falling behind competitors such as Tesla.
In the run-up to the Frankfurt car show (IAA) in September 2017, BMW announced a new electric car offensive. "Let me make one thing very clear: In e-mobility, the BMW Group will also be the leading provider in the premium segment," CEO Krüger said. "By 2025, we will offer 25 electrified vehicles – 12 will be fully-electric."
In a "significant milestone in our roadmap for e-mobility," BMW unveiled its new all-electric model aimed at the mass market. BMW said the four-door sedan - dubbed "i Vision Dynamics," but likely called "i5" at market launch - will have a range of 600 kilometres. Krüger said the model meant that his company is "electrifying the heart of the BMW brand".
According to media reports, BMW employees have dubbed the new model "Tesla-Killer". But sales probably won't start before 2021, giving the Tesla Model 3 a headstart of more than three years, as commentators were quick to point out.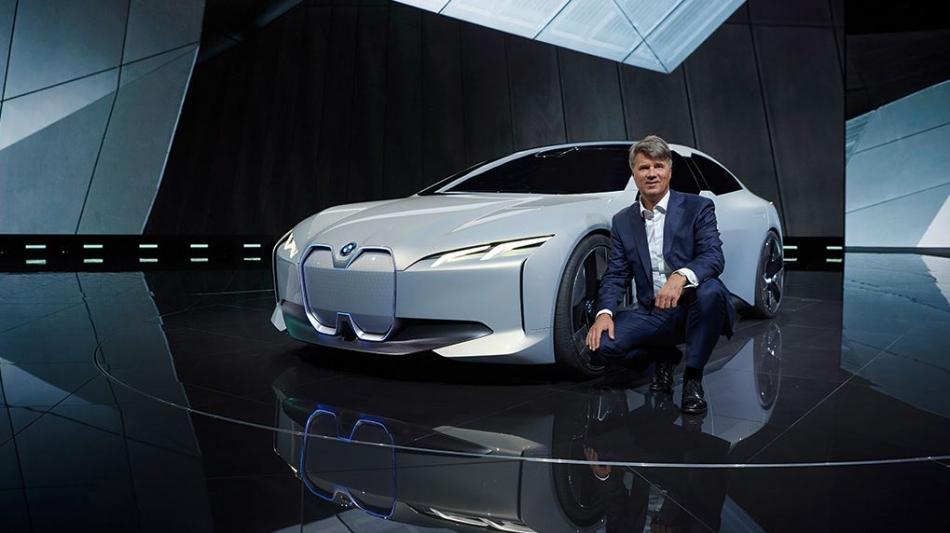 In the meantime, VW and Mercedes-Benz have accelerated their own electric car programs (See separate factsheets Dieselgate forces VW to embrace green mobility and Reluctant Daimler plans "radical" push into new mobility world).
BMW's image as role model in sustainability has been tarnished. In the summer of 2017, media reports brought to light that German carmakers including BMW met in "secret workshops" since the 1990s in order to coordinate their exhaust gas treatment systems and other issues.
At a "diesel summit" with the German government in August 2017, VW, Daimler and BMW pledged to install emissions control software updates in about 5 million diesel passenger cars, offer buyer's premiums for customers switching away from an old diesel, and bear half the cost of a 500-million-euro fund for city mobility concepts. But the commitment was widely seen as a "win for the car industry" in its efforts to prevent driving bans looming in German cities.
Along with Daimler, BMW was ranked among the most influential companies that "delay or dilute efficiency and CO2 emissions standards and procedures both in Europe and North America" by British think tank InfluenceMap.