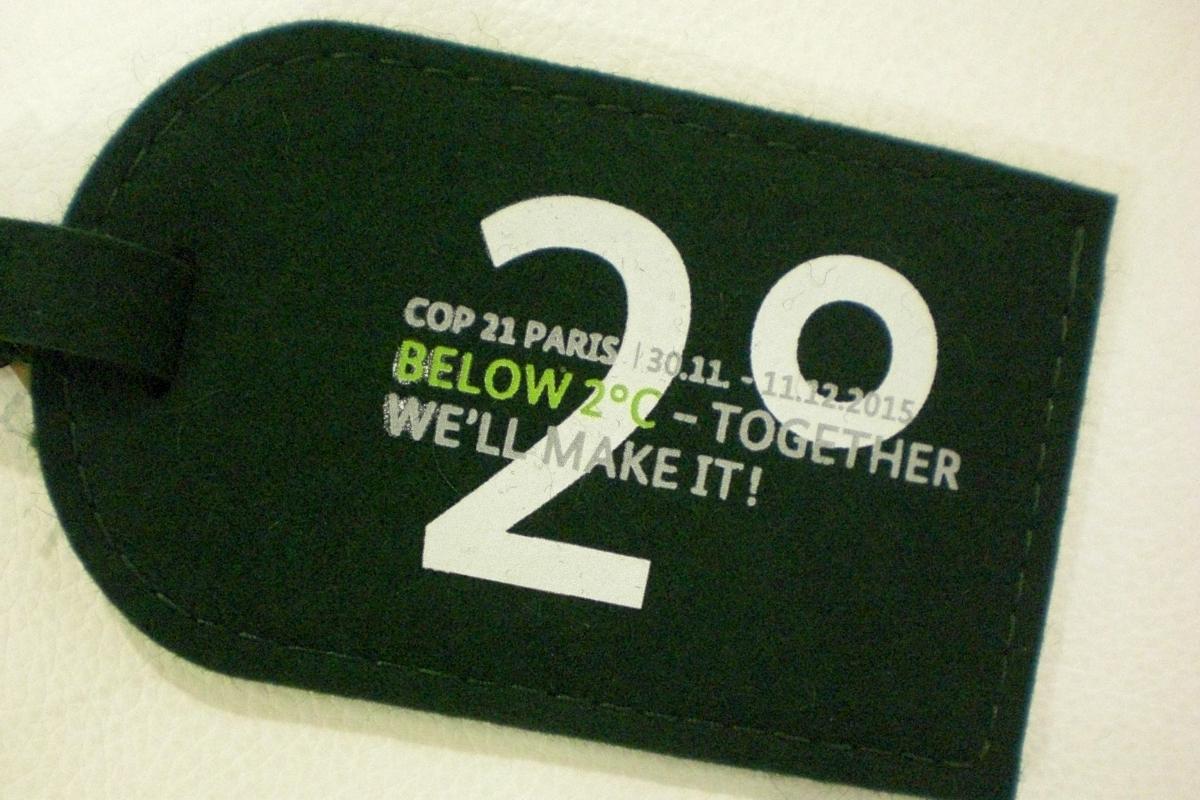 COP21 – Day 4: Slow progress, transport and the German COP slogan
It has been three days since the opening of the Paris climate conference, and every day the message from the German delegation has been the same: Momentum created in speeches by heads of state and government on Monday was not having enough impact on the negotiations. Proceedings were slow. "We badly need to speed up negotiations," said Jochen Flasbarth, state secretary from the German energy ministry, who heads the German delegation while the minister is still in Berlin. Talks were dominated by a "one step forward and then one step back" cycle, he said. He gave the example of consultations about technology development, where options in the draft text were reduced from seven to two during Wednesday's negotiations - only to be increased to seven again in the evening. There still seemed to be a certain angst among negotiators to let go of their positions and agree to compromise, he explained. The draft agreement/decision released on Thursday morning was five pages shorter than the previous draft. Another draft negotiating text is expected to be released on Friday. Climate Action Network said there had been progress on measurement, reporting, and verification (MRV) of emissions reductions, as well as on adaptation. But finance and differentiation remained "crunch issues".
Differentiation in finance
Providing financial resources and technology transfer to developing countries was neither "aid" nor "charity", ambassador Nozipho Mxakato-Diseko, from South Africa, said on behalf of the Group of 77 + China on Wednesday. They related instead to the impacts of historical emissions from industrial countries which would only get worse for developing nations. This group, representing over 130 developing countries, said they were "deeply concerned" about the idea of "expanding the pool of so-called 'donors' and to narrow the list of those eligible to receive 'support'".
Despite the harsh language of the G77+China statement, the position of the EU and Germany had not been rattled, said German negotiator Karsten Sach. Such declarations were "normal conference business". State secretary Flasbarth said the issue could not be resolved in the first week of the summit. The EU position remained that the world had changed beyond the status of "old lists and annexes" that separated developing from developed countries, he said. Or, as another German negotiator said in November: "If we keep up the separation of the 1992 convention (UNFCCC), this would mean that Greece has to support Qatar."
In order to shape a fair agreement, wealthier countries had to support those who needed assistance, Flasbarth said. There was generally broad agreement on this but some countries were worried that they would come under pressure to contribute to climate finance sooner than they wanted, he explained.
But Mxakato-Diseko told the press on Thursday that the G77+China were particularly struggling with the wording that "countries in a position to do so" will contribute to climate finance. "We don't know what that means, who are 'countries in a position to do so'? I need accountability." Finance would make or break the deal, she said.
Mark Lutes, Senior Global Climate Policy Advisor at WWF, said developing countries would see agreeing to expand the group of donor countries as a very big concession. They would want something in return if they did, he added.
Criticism of German COP slogan
"Below 2°C – Together we'll make it!" is written all over the German pavilion in Paris. Given that small island states will be below sea level if the temperature increases by 2°C, the slogan has been criticised as cementing a climate target that is not enough for those most vulnerable to global warming. "We have asked the government if it does not consider it counterproductive to have a pavilion with posters saying "below 2°C" while around 100 states have the central demand for a 1.5°C target," Christoph Bals, policy director at Germanwatch told the Clean Energy Wire. It was a view backed by other German NGOs, the WWF said.
State secretary Flasbarth objects to this take on the slogan. "We traditionally have a very close connection with the group of small island states at the climate negotiations," he said. The claim of the German pavilion was neither a negotiating text nor a treaty text, he said. Chancellor Angela Merkel had made it clear in her speech at the COP that a 2°C threshold was not enough for many countries. Germany and the EU had always supported a mention of a 1.5°C limit in the agreement, he said. Reactions from representatives of small island states to the German claim had been widely positive, he added.
On Thursday, the Climate Vulnerable Forum (VCF) "saluted" the support from Germany and France for raising the level of ambition in Paris to the safer 1.5°C goal.
Transport and buildings
Transport was the theme of the day – together with buildings – at the COP on Thursday. The UN took the opportunity to highlight major transport climate action initiatives and call for action on electric mobility. The EU hosted a "flagship event" on "Transport decarbonisation as an engine for growth". A German event on "Promoting Low Carbon Transport" had been held on Monday. Germany did however join the International Zero-Emission Vehicle Alliance, a multinational group that set a goal for all passenger cars in their jurisdictions to become emissions-free by 2050, Bloomberg reports.
The German delegation did address the issue of transportation in another way, however, by announcing that the government was travelling "climate neutral". All members of government, including the highest federal authorities like the environment agency (UBA), would compensate the emissions of all official journeys by plane and car by investing in climate action projects. There were 2 million euros in the 2015 federal budget for this, the Environment Ministry said. The UBA had calculated emissions from official journeys and these would be offset by buying allowances from the Clean Development Mechanism (CDM). CDM projects from around the world could participate in a tender, because the government had decided to choose outstanding projects, particularly in least developed countries, state secretary Flasbarth said.
Germany also joined a global alliance for buildings and construction to combat climate change, together with 17 other countries and 60 organisations, the UN announced. Actions will include minimising energy demand in buildings and integrating renewables through district energy. Before she left for Paris, Chancellor Angela Merkel said in a video podcast that she was very dissatisfied with the failure of tax support for building insulation. Around 35 percent of Germany's final energy consumption is used in buildings, which produce a third of the country's greenhouse gas emissions.