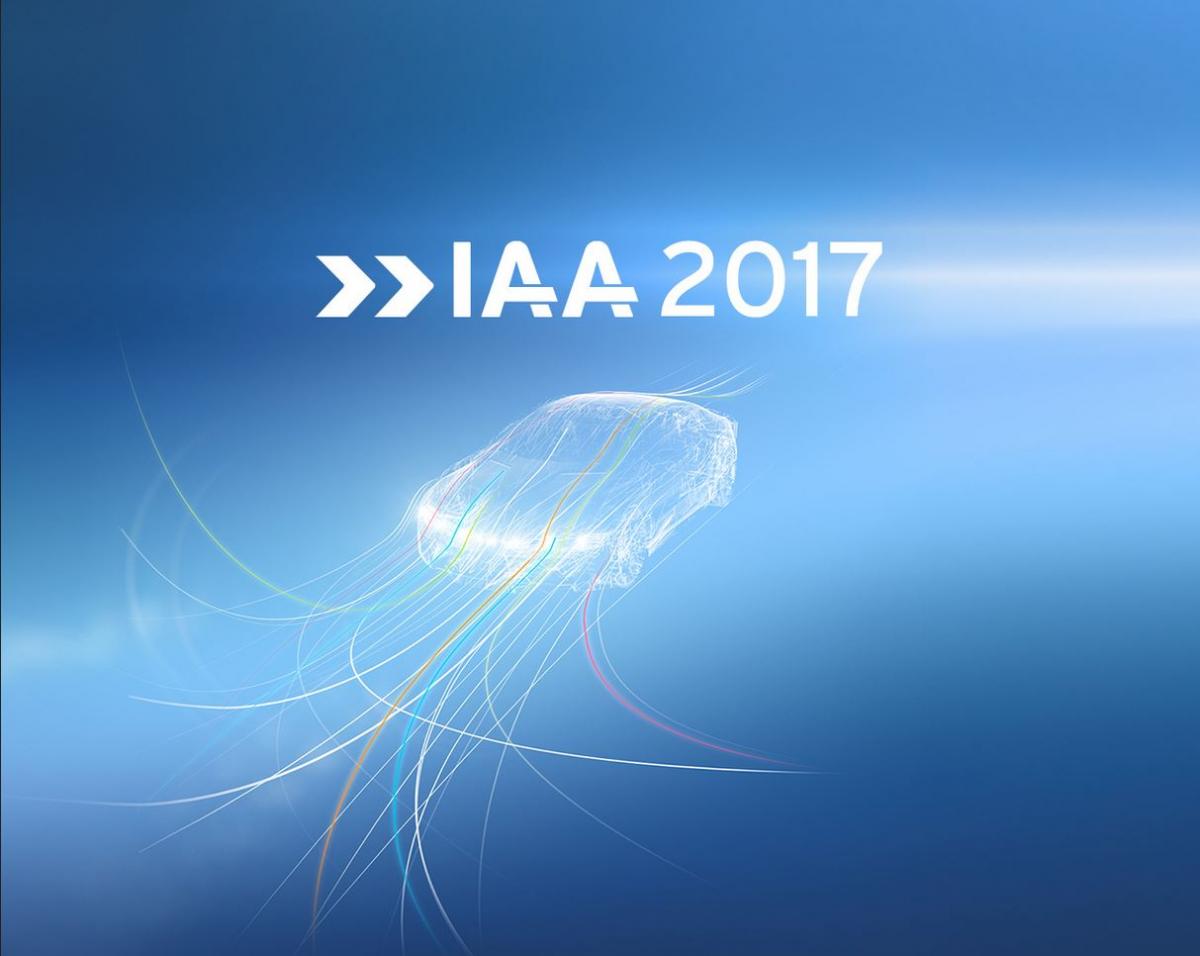 Frankfurt car show puts spotlight on German carmakers' troubles
The bi-annual IAA Cars in Frankfurt is one of the world's largest and most important car shows and this year focuses on "the megatrends of connected and automated driving, electric mobility and the urban mobility concepts of tomorrow".
The show is organised by car industry association VDA and attracts huge media attention in Germany, where the car industry employs around 800,000 people and is often seen as a barometer of the entire economy.
At the show, German carmakers BMW, Daimler and VW will have to justify their controversial emissions strategies, and the retrofitting of more than five million diesel cars with new software to cut harmful nitrogen oxide exhaust, agreed with the government in August.
"At stake is nothing less than the future of the combustion engine, with its particularly German incarnation, the diesel. At the same time, the car giants will have to prove their competency for alternative propulsion systems," German news agency dpa wrote in a preview to the show.
However, unchanged from previous years, carmakers will also focus on showcasing high horsepower SUVs, their fastest-growing and most profitable segment.
"Tesla-Killer"
Industry watchers are keenly awaiting news from the carmakers on their future mobility plans at the IAA.
In the run-up to the show, BMW announced it would step up its e-car plans, widely described in German media as its strategy to fend off troublemaker Tesla.
"By 2025, we will offer 25 electrified vehicles – 12 will be fully-electric," said BMW CEO Harald Krüger. Among them is a new model BMW employees refer to as a "Tesla-Killer," the Süddeutsche Zeitung reported.
But like many other prominent carmakers, the Californian e-car pioneer will not be present in Frankfurt – its brimming order book makes the costly participation unnecessary.
"You won't be able to see this year's most important car at the IAA," industry expert Ferdinand Dudenhöffer, from the CAR institute at Duisburg-Essen University, told dpa with reference to the Tesla model 3, which marks the company's eagerly anticipated dive into the mass market.
The Model 3 was launched in the summer to rave reviews. Hundreds of thousands of people have pre-ordered the car, which competes directly with best-selling BMW and Daimler models.
But the IAA's focus on electrification and automation ­– with participation of Google and Facebook – is also likely to renew calls for a faster roll-out of charging infrastructure and up-to-date regulation.
"While Asian countries like Singapore, China, or South Korea are speeding up their activities, it looks as though mature Western markets – and German [carmakers] in particular – are busy protecting themselves as they manage the 'Dieselgate' and NOx emissions crisis," writes car industry analyst Marcus Berret from consultancy Roland Berger.
Death knell for Diesel?
The broadening of the Dieselgate scandal in recent months has made the future of the car industry a hot campaign topic in the run-up to the general election on 24 September, with some parties advocating a phase-out of new combustion engines by 2030.
In the summer, media reports brought to light that German carmakers met in "secret workshops" since the 1990s in order to coordinate their exhaust gas treatment systems and other issues.
At a "diesel summit" with the German government in August, VW, Daimler and BMW pledged to install emissions control software updates in about 5 million diesel passenger cars, offer buyer's premiums for customers switching away from an old diesel, and bear half the cost of a 500-million-euro fund for city mobility concepts (Chancellor Angela Merkel has since announced that the government would top up the city fund to one billion euros with government money.). But the commitment was widely seen as a "win for the car industry" in its efforts to prevent driving bans looming in German cities.
The diesel has been central to German carmakers' strategies, given their mastery of the technology. But the emissions scandal has thrown this focus into disarray. The share of diesel engines in new car registrations has already dropped significantly in Germany since the start of the scandal (see graph), and many experts believe the scandal sounds the death knell for the technology.
Find a detailed analysis of German carmakers' prospects in the CLEW dossier BMW, Daimler, and VW vow to fight in green transport revolution. For an overview of individual carmakers' future mobility plans, see the updated factsheet Early e-car starter BMW plans new mobility sprint, Dieselgate forces VW to embrace green mobility, and Reluctant Daimler plans "radical" push into new mobility world.