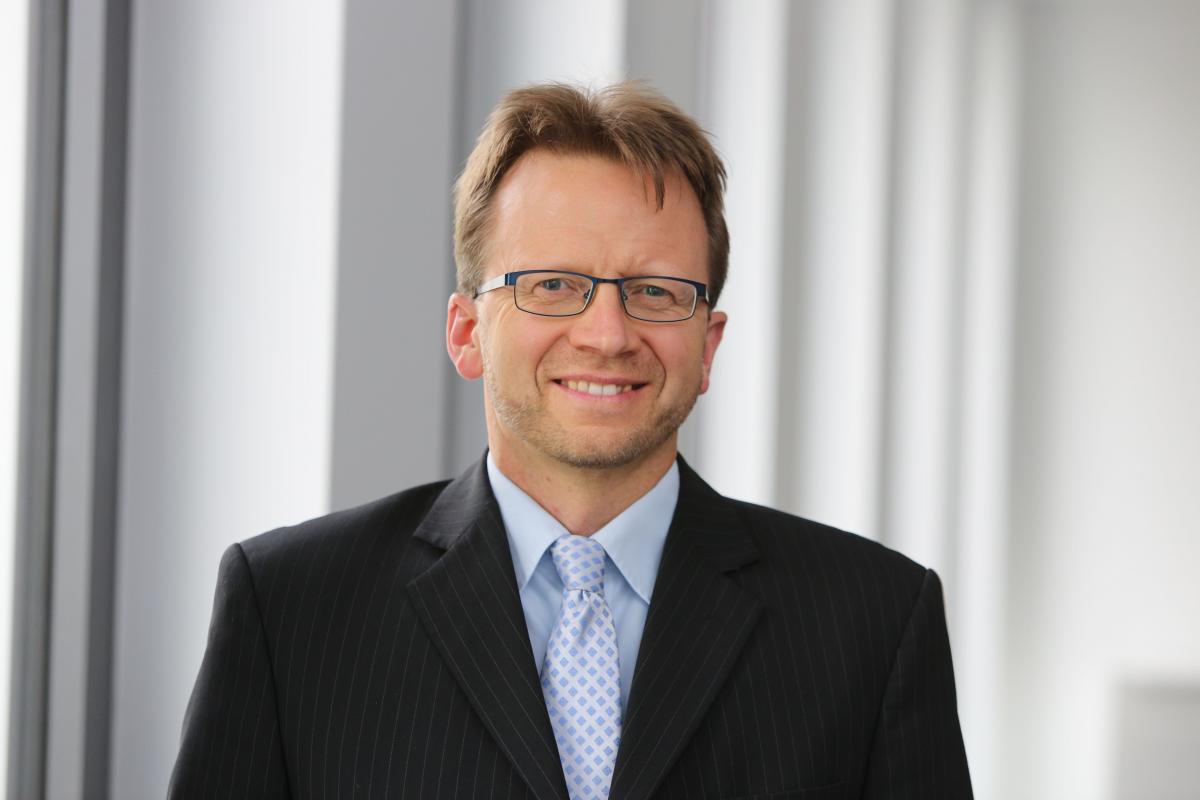 Preview2017 - "Coal exit must start now"
Clean Energy Wire: Which topics will dominate German energy and climate policy in 2017? Could you please name the main issues and related events, decisions and developments you think will dominate these policy areas?
Harald Uphoff: There are still a lot of boxes to tick on the way to a modern, clean, and also cost-efficient energy system. It is high time we finally tapped the potential of eco-friendly heating and mobility (See the CLEW dossier The energy transtion and Germany's transport sector). There is a range of tools across the different technologies that could be bundled and orchestrated in a smart way. At the same time, a better integration of the electricity, heating and mobility sectors, for example to channel power surpluses into e-cars or electric heating systems, is one of the major tasks. There is room within the framework of digitalisation for a lot of smart and affordable combinations. Renewable energy provision needs an integrated approach! This will also pave the way for further cost cuts. The development cycles of the past years have already made technologies much cheaper in many respects.
A transparent price formation and fair competition are long overdue (See the CLEW dossier Energiewende effects on power prices, costs and industry). The formation of prices for clean power is easy to understand, the formation of prices for conventional power generation is not. Also, follow-up costs for society, the climate and the environment are not integrated (See the CLEW factsheet Securing utility payments for the nuclear clean-up). If the follow-up costs of generating power by burning coal would be integrated, coal-fired power stations would instantly be decommissioned. An honest price for CO2 would be the right choice.
For decades, Germany has been a trailblazer in energy transition. There is hope that politicians will remember that – especially in the year that will see parliamentary elections as well as Germany being the location of the UN climate summit (See the CLEW article Preview2017 - Elections, G20 set to dominate Energiewende policy).
CLEW: Which are the most pressing energy and climate policy issues for Germany to work on in 2017? What do you think are the chances of these issues being tackled, and what obstacles do you see?
HU: Germany needs a clear start into a low-carbon economy in 2017. This means that climate targets have to be fixed with a clear focus: reducing greenhouse gases in the energy sector by 95 percent by 2040 at the latest. A coal exit has to be initiated now to achieve this (See the CLEW factsheet When will Germany finally ditch coal?). Even if it is still going to take a few years, we can no longer afford delaying it. This does not help the affected regions, nor does it help companies with an outdated business model that are poised to meet their end. People in coal regions need sound economic models for the future and a perspective for the transition period. Structural economic programmes can do that.
Climate protection will only work with renewable energy (See the CLEW dossier The energy transition and climate change). Their share in final energy consumption has to be increased, quickly and significantly. It is already clear that Germany will miss its 2020 climate protection targets by a considerable margin – unless the government takes additional measures. Protracted climate protection and protracted economic modernisation - this is the basis on which we enter the election year 2017.
But this also offers the opportunity to tackle these issues: climate protection targets, carbon pricing, clean heating, more eco-friendly cars on our roads. After all, there has to be a coalition agreement.
CLEW: Which energy and climate policy related development was particularly positive in 2016 in your opinion, and which was rather disappointing? What needs to happen to prevent such disappointment – or continue the positive developments?
HU: The bickering about the Climate Action Plan 2050 is a regrettable example of the difficulties the German government has when it comes to resolutely advancing the Energiewende (See the CLEW factsheet Germany's Climate Action Plan 2050). The Paris accords were unanimously ratified in the federal parliament (Bundestag), as well as in the Council of the German federal states (Bundesrat), but quarrels started when it came to implementing the plans nationally. The most abysmal predictions were made in this context. The government could have made a ground-breaking economic policy decision that would help companies protect their investments. But now uncertainty prevails.
A clear signal for Germany's economy about where their investments should go would have been a major advantage. Many coal and nuclear plants don't have a future, nor do combustion engines fuelled by mineral oil. Inertia plays a central role when it comes to keeping climate-damaging energy production alive as long as possible. Ecologically, it doesn't make sense, it's economically questionable and doesn't help anyone in the long run.
The declaration of 40 companies and federations that backed the Climate Action Plan during the COP22 in Marrakesh has been a strong signal in this respect. Clean energy generation is essential for climate protection.