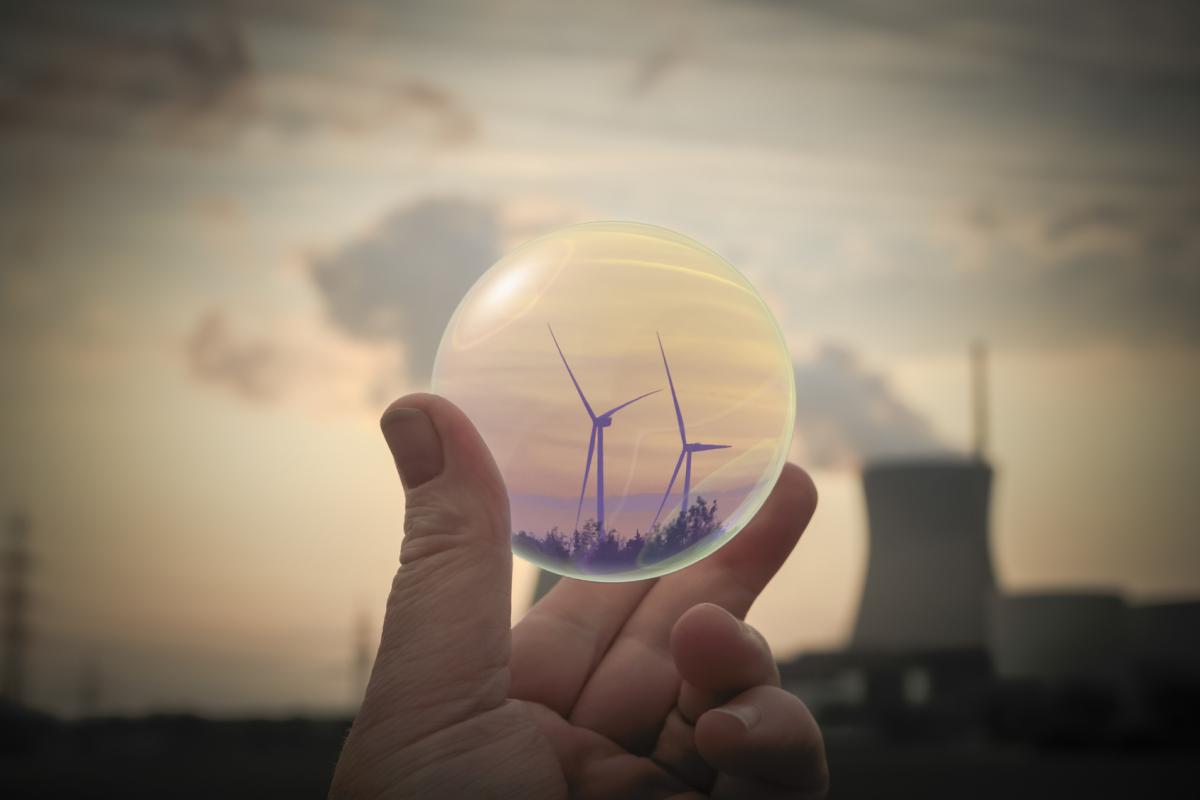 Preview2017 – Elections, G20 set to dominate Energiewende policy
A string of regional elections and the vote for the federal parliament will slow actual decision-making in energy and climate policy. But the fundamental shift towards a low-carbon transportation sector will continue to put pressure on the country's flagship car industry. Energiewende analysts will also closely watch the impact of new rules for renewables installations coming into force in 2017. Finally, the country's struggle to meet its own 2020 climate targets and the lingering question of an exit from coal-fired power generation continue to draw attention. The Clean Energy Wire takes a look at topics ranking high on the 2017 agenda.
Bundestag elections / state elections
Germany's political landscape will be stirred up by four important elections in 2017: Starting with the small federal state of Saarland in March, voters will also decide on a new parliament in the wind-farming pioneer state of Schleswig-Holstein, in coal-rich North Rhine-Westphalia in May, Germany's largest state, and, finally, on a new federal parliament in Berlin's Bundestag, probably in September.
Energy and climate policy are likely to be sideshows in election campaigns focused on security and immigration, and policymakers will shy away from new regulation or legislation. "Due to the election, next year is unlikely to see ground-breaking political decisions", energy economist Claudia Kemfert from the German Institute of Economic Research (DIW) told the Clean Energy Wire.
Like other analysts, Kemfert expects a political stalemate during the election campaigns in which moves unpopular with parts of the electorate, such as a pending coal exit and restrictions for combustion engines, are going to be shunned by most parties. "Odds are these issues won't be tackled in election campaigns," Kemfert said.
The result of the votes in turn might affect the Energiewende's course, especially if the strongly pro-renewable Green Party should make it into the federal government. "The SPD [currently in the government coalition] with its strong links to the coal industry is likely to try to preserve it, at least for now. But a centre-right coalition [CDU and Green Party] could sacrifice coal as well as setting new limits on the use of natural gas," FT commentator Nick Butler wrote in November.
However, current polls seem to indicate that forming a government other than the current grand coalition of SPD and CDU will be difficult.
G20
In December, Germany took over the G20 presidency from China and will host the next summit of the world's 20 most important economies in July in Hamburg. It will be the first summit since the Paris Agreement entered into force and also the first one with Donald Trump as president of the USA - who has said that he might pull his country out of the agreement. The German government has left no doubt that action on climate change was on the agenda for the G20. Germany's chancellor Angela Merkel has said that climate negotiations with US presidents have not been easy in the past and that she would tell Trump that "I believe that climate change is absolutely caused by people".
Andreas Kuhlmann, chief executive of the German Energy Agency (dena) told the Clean Energy Wire that he was convinced that "Germany is in a strong position to advance international energy and climate policy during its G20 presidency". Germany's hard-won Climate Action Plan 2050 puts the country in a position where it can act as a pioneer in climate protection – that is, if it manages to make headway on domestically delicate issues like cutting emissions in the transport sector and exiting coal-fired power production, Kuhlmann said.
In the same vein, the International Energy Agency's executive director, Fatih Birol, had called on Germany to lead on combating climate change during its G20 presidency, adding that the country's initiative in the field was "of critical and historical importance". Germany's G20 sherpa Lars-Hendrik Röller said that Germany would be using its presidency to "push hard" on furthering the UN's Agenda 2030 for sustainable development and ensure that "climate and energy are looked at together.
COP23
By providing Bonn as the location for the UN's next climate conference COP23, presided over by Fiji, Germany will be in the international focus again in November.
For Erika Bellmann, Energy and Climate Expert at WWF Germany, this double exposure also bears the risk that the country's policy shortcomings will be recognised even more on the international stage. "Germany will have to make sure it meets its own 2020 emissions reduction target" to reduce greenhouse gas emissions by 40 percent compared to 1990 levels, she told the Clean Energy Wire. Currently, it is far from clear whether Germany will achieve just that. Bellmann warned this would "undermine our credibility in climate policy and send a disastrous signal to the international community in terms of implementing the Paris Agreement." She therefore called on the government to devise an ad-hoc Climate Action Programme in 2017 to make sure efforts on emissions reduction are stepped up.
Coal exit
Leaving its coal reserves in the ground and ending coal-fired power generation has proven one of the toughest nuts to crack for the country's energy transition. But in order deliver on its emissions reduction pledges, such a move for many seems inevitable. Although the use of hard coal and lignite dropped by 4 percent and 2.6 percent respectively in 2016, they still account for 40 percent of the country's gross power production.
"On coal, the government has taken a first step by placing 2.7 gigawatts of lignite-powered generation in a reserve that will start operating in 2017", says Camilla Bausch, director at Ecologic Institute in Berlin. "Yet if we take our commitments under the Paris Agreement seriously", more efforts and "an honest and broad debate about a socially acceptable coal exit" is needed, she added.
A final farewell to coal appears still to be a distant prospect, but discussions on how to end Germany's dependence on coal and fossil fuels in general look set to increase in 2017. The government's top advisors on energy transition recently added authority to earlier calls for introducing a national price for CO2-emissions instead of relying solely on the EU Emissions Trading System.
The Renewable Energy Act (EEG), a central instrument for financing the transition to low-carbon energy generation, underwent a major reform that will take effect in January 2017. Renewable energy production will become more exposed to market mechanisms as auctions will now be setting the price for renewable support. Critics of the auctions warn that the new scheme favours financially strong operators, such as the large utilities, over small and citizen-owned initiatives and therefore hands the Energiewende over to high finance.
Industry representatives, however, hold a more positive view: The new auction system would "allow for switching from price control to quantity control", said Sebastian Bolay, coordinator for energy policy at the German Chambers for Commerce and Industry (DIHK). "Future support costs will be lowered by that and the financial burden for companies will rise less sharply", he said, adding that the recently raised EEG surcharge, paid by consumers and most businesses with their power bill, put a burden on Germany's industrial competitiveness.
Thomas Bareiß, representative for energy policy of the CDU/CSU parliamentary group, told the Clean Energy Wire that in 2017 and beyond, "we have to talk about a gradual end to renewables support".
Transport transition
Transforming Germany's transport sector to an interconnected low-emission system "has been a public consensus for 30 or even almost 40 years," Christian Hochfeld, director of the mobility think tank Agora Verkehrswende*, said in an interview with Frankfurter Rundschau.
However, the country has made little progress in this area so far. "You get the impression that the Federal Ministry of Transport has not even understood" how important the topic of modern mobility was going to become and "how profound the changes this will bring to the strong German mobility industry are going to be", said Anton Hofreiter, chairman of the Green Party's parliamentary group. He is convinced that a comprehensive transport transition will finally become a key topic in 2017.
Nuclear power, natural gas, grids and all the rest…
Beyond elections and international events, a wealth of other energy and climate related issues look set to make headlines in 2017. Despite the nuclear phase-out finally receiving constitutional approval in 2016, the technology's legacy will continue to keep Germany busy with open questions like where the radioactive waste will be stored and who is eventually going to pay for the clean-up. Changes to the way the cost for transmission grids are distributed could spur quarrel among Germany's federal states. And with natural gas recently making a comeback in the country's power mix, the pending question of the new gas pipeline to Russia Nord Stream 2 via the Baltic Sea could send geopolitics back to rank high on the energy policy agenda.
*Like the Clean Energy Wire, Agora Verkehrswende is a project funded by Stiftung Mercator and the European Climate Foundation.